2nd March 2018
World Book Day is an annual celebration happening in more than 100 countries around the globe. People all over the UK dress as their favourite book character and every child in full-time education in the UK gets a voucher to buy books.
At Celtic English Academy, you can borrow books from our assorted library: We have books for every level and we'd like to celebrate World Book Day by sharing our top four books, so in this post we will discover what our staff's favourite books are and find out a bit more about them.
Ceri Thomas
Slumdog millionaire, by vikas swarup
Why do you like it?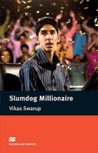 I love this book for several reasons….First of all, I love India which is where this story is set! I also think that the way we learn how Jamal knows the answers to the questions through flashbacks is really clever. At last but not least, it's a love story!
What is it about?
The book tells the story of Jamal, an 18 year old who lives in Mumbai. He appears on the show Who wants to be a Millionaire? and has only one question left before he can win the big prize, which is 20 million Rupee. Just before the last question, the police arrest him and start an interrogation. Jamal is a "slumdog" and he has very little education. The police don't believe he can know the answers, they think he is cheating. During the interrogation Jamal explains why he knows the answer to the questions. He remembers an event, a song or a person that leads him to the answer… Will he be able to convince the police and become a millionaire?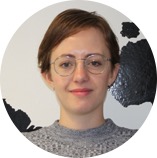 Ariane Parry
Tess of the d'Urbervilles, by Thomas Hardy
Why do you like it?

It will make you cry… You want the main character to overcome the things that happen to her. It is an historical novel but I like that it is not about romances or battles, just about one person's life. I like its message: You should treat everybody the same, despite of where they come from.
What is it about?
During the late 19th century (the Victorian era) a young girl has to leave home to make money for her family. She doesn't have an education, but she is a hard worker. She meets a rich man who says he loves her. She is careful, but not careful enough and bad things start happening to her. This is the story of a regular woman with an unlucky life.
April Pugh
The picture of Dorian Gray, by Oscar Wilde
Why do you like it?

It is full of surprises and twists. The story has an important message: beauty is on the inside.
What is it about?
Dorian Gray is a very handsome and innocent young man. When he meets Lord Henry, he starts living a life full of pleasure and crime. His behaviour becomes unhealthy, but his face and body remain untouched. He has a secret: a portrait of himself that ages instead of him while he stays young.
Helen Lunney
Emma, by Jane Austen
Why do you like it?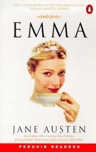 I love all of Jane Austen's books. The way she writes dialogues and descriptions is just great. She is a very modern character: she is not perfect and I can relate to her. The story is about noisy neighbours and people who think they know everything, which hasn't changed in 300 years. I love this book because it is funny and romantic and I love happy endings!
What is it about?
Emma is a beautiful, rich and clever young woman. She likes spending her time arranging marriages between her friends and neighbours. But she makes some mistakes and sometimes the marriages she arranges don't end well. Meanwhile, she might lose her own chance to find somebody to love.