8th March 2018
Let's start with a mini quiz….in 1 minute name as many scientists, inventors, writers, business leaders, entrepreneurs and politicians as you can!
Be honest, were most of the names men's? Einstein? Thomas Edison? Shakespeare? Steve Jobs? Obama?
In fact, throughout history, there have been numerous unsung female heroes who have played an equal part in shaping the world in which we live today. So, for International Woman's Day 2018, let's celebrate some of these influential and inspirational women.
International Woman's Day was first observed in the early 1900s in the USA following a woman's march in New York where thousands of women organised to ask for better working conditions and pay. Since 1909, the 8th of March has been the day in which to recognise women's achievements, irrespective of race, culture, economic, political or social backgrounds.
Science: Who are the female scientists?
No doubt you have heard of Marie Curie, but what about Katherine Johnson who played a vital role in NASA's space programme? Or Rosalind Franklin who first discovered and captured a photograph of the DNA double helix?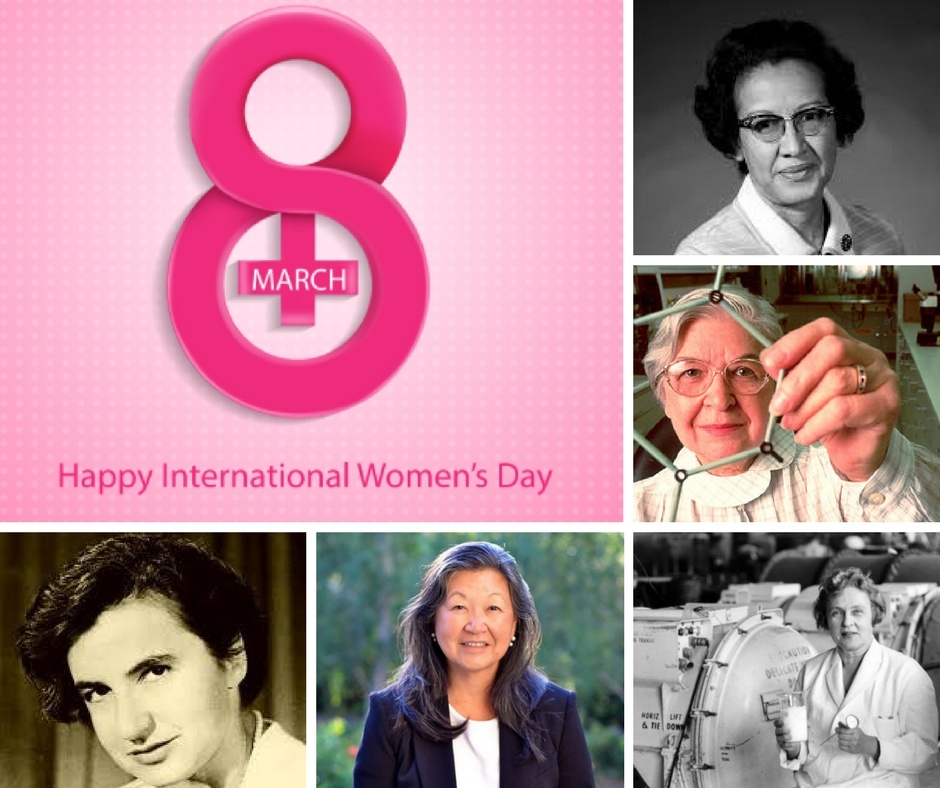 Inventions: Who are the female inventors?
Throughout history women's inventions have helped save thousands of lives: the bullet proof vest which was invented by Stephanie Kwolek; the life raft which was created by Maria Beasley; stem cell isolation which was developed by Ann Tsukamoto and aids in the treatment of cancer.
And where would we be today without the pioneering word done in computers and telecommunications by Grace Hopper and Shirley Jackson respectively?
Literature: Who are the female writers?
Of course, we should mention J.K. Rowling who became the first billionaire author and has re-established reading amongst children with her series of Harry Potter books. Other influential writers include Maya Angelou, Jane Austen and Germain Greer.
Business: Who are the entrepreneurs?
Self-made women who have provided work for millions include Oprah Winfrey, Indra Nooyi and Sara Blakely to name but a few. Not forgetting our very own CEO and COO who are both women.
Politics: Who are the politicians?
A lot of people may think that politics is still a man's world…but let's not forget that history has witnessed many countries around the world have had powerful women as leaders. From Germany's Chancellor- Angela Merkel, a former US first lady Hilary Clinton, and Federal Reserve Chair Janet Yellen, women across the world have proved to be powerful.
Whatever their chosen field – from politics and literature to fashion and feminism – women have been leaving their mark on the world since time began. So we, at Celtic English Academy wish all women a very happy women's day!