2nd June 2018
I moved to Cardiff three weeks ago. I've already seen a lot and I'm impressed by the city. But there's still so much to discover and so I decided to search for some interesting events coming up in the next three months.
The Volvo Ocean Race (27 May – 10 June)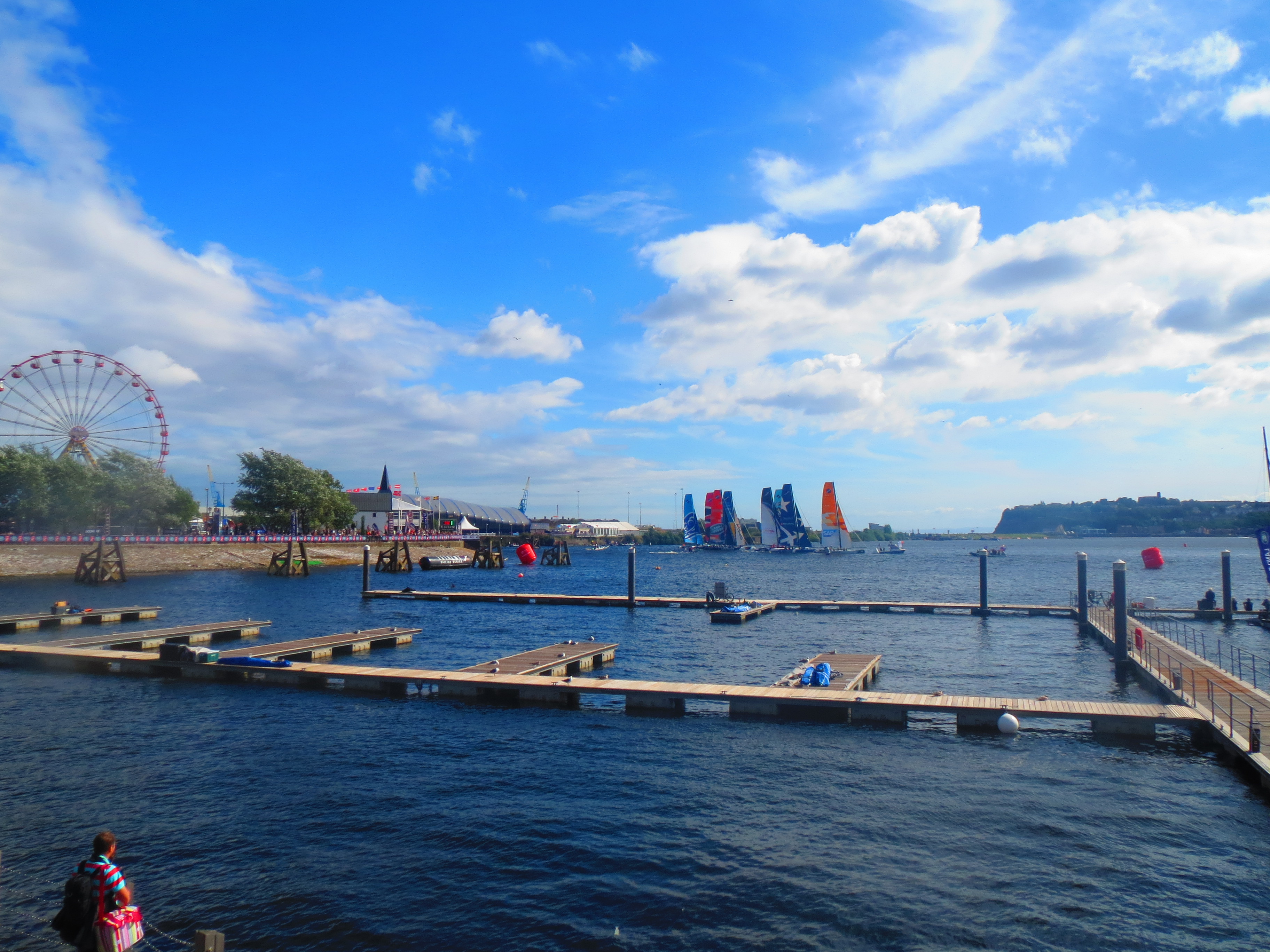 The Volvo Ocean Race is a yacht race around the world held every 3 years. Last October they set off from Alicante, Spain to visit 12 countries and to visit 6 continents. So far, the race has stopped in Alicante, Lisbon, Cape Town, Melbourne, Hong Kong, Auckland, Itajaf, and Newport. This year they will stop in Cardiff for the first time in its history!
They will stop in Cardiff Bay from the 27th May to the 10th June. After their stay in Wales, the next stop is planned to be in Gothenburg and the final stop will be in The Hague.

You will get the chance to explore several Volvo Ocean Race-themed attractions, including a film-showing at The Globe sustainability centre, a replica of a Volvo-65 yacht – and even to get out on the water with free water sports sessions. Don't miss the activity stands and food stalls selling locally-sourced food, or just simply relax and enjoy the live music.
Cardiff International Food and Drink Festival (6th July – 8th July)
If you love food…You need to visit Cardiff's food festival!
Cardiff celebrates its home grown produce and wide range of international food from the 6th to 8th July. Cardiff Bay serves as a lovely location for eating, drinking, live music and entertainment. Over 100 different stalls provide different street food- you should definitely try some!
It's no surprise that 60,000 people are expected- when there are several ways to enjoy your food. You can watch cooking demonstrations by top chefs, treat yourself to some exotic international food or appreciate national produce.
The opening times are: Friday (12:00 to 22:00), Saturday (11:00 to 22:00) and Sunday (11:00 to 19:00).
Cardiff Bay Beach Festival (6th July 10:00 am – 2nd September 8:00 pm)
The urban beach has been a popular hotspot over the last recent years. It has attracted over 250,000 people to the waterfront.
This year the Cardiff Beach Festival includes a whole theme park. During the 9 weeks (6th July to 2nd September) of varied entertainment you can enjoy attractions such as a big wheel, roller coaster, big water spraying arches, movie nights, and a marquee area where you can enjoy the best in street food.
The entry is free, the prices for the different attractions might vary. So put your sunglasses out and enjoy summer at the beach!
---
Read more
{{cta('3adf6974-b2c6-4930-953a-afafab7f1497')}} {{cta('dd1c381c-b518-48ba-8c5a-4d0fdc47d475')}}