22nd February 2018
Every time I move to a new city I collect flyers everywhere I go: cafes, museums, shops, pharmacies… I moved to Cardiff one week ago to do an internship at Celtic English Academy and I just followed the same procedure as when I was living in Leipzig, Madrid or Freiburg. As you can imagine, I ended up with lots of papers telling me where to go and what to do. It can be overwhelming and exhausting, and at some point you just have to accept you can only be in one place a time. So I decided to summarise the most important events that are going on in Cardiff over the next couple of months, so that you don't have to go through that experience. Here we go:
The 2018 Six Nations (February – March)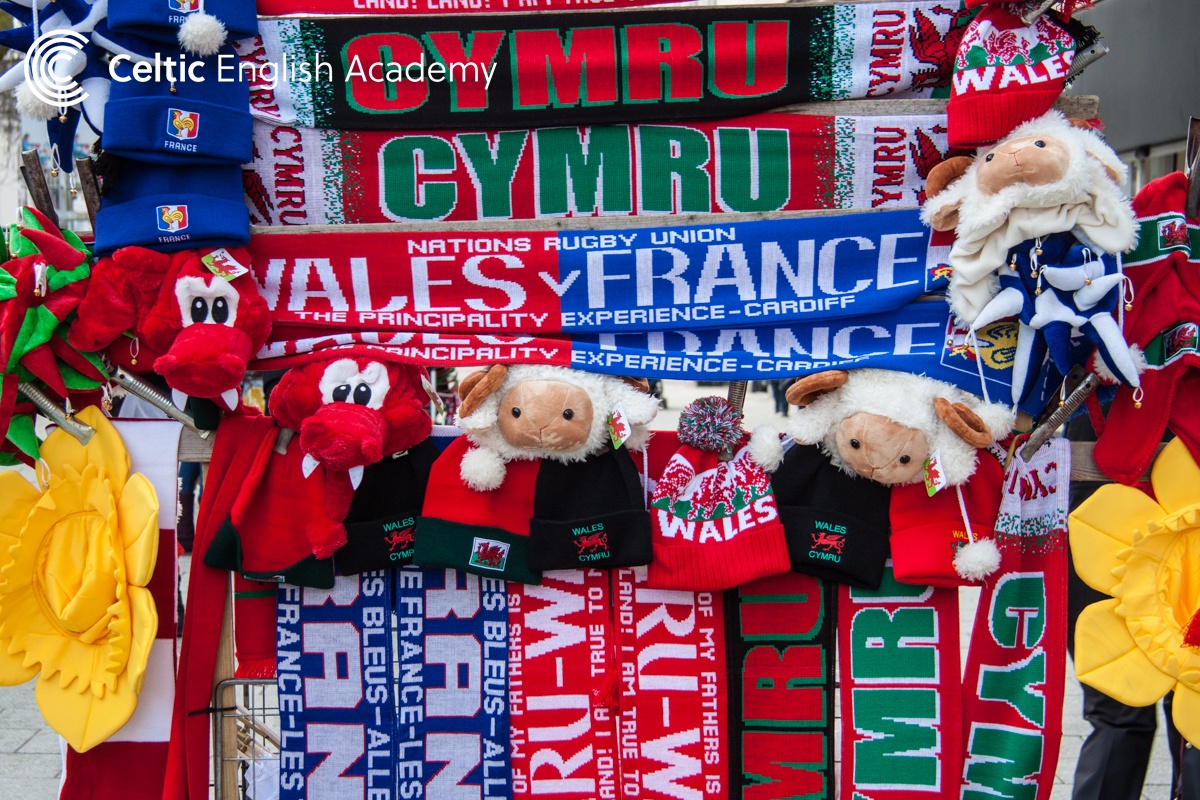 You might have heard: The Welsh are mad about Rugby. If you are in Cardiff in February or March, you shouldn't miss the Six Nations. You can buy a ticket to watch the game in the stadium starting at £30 or go to a pub to cheer on Wales. If you don't want to be as lost as I was while watching my first game, check out this rugby explanation video for dummies.
St Davis's Day (March 1st)
Legend says that Welsh soldiers were protecting the land from the Saxon invaders, but because both sides were wearing similar clothes, it was difficult to tell friend from enemy. A monk called David noticed that and shouted to them: "Welshmen, you must mark yourselves so that you can better tell who is Saxon and who is Welsh". He picked a leek from the ground and told the soldiers to wear it on their helmets. That idea helped them win the battle. St David died on March 1st and he was made the Patron Saint of Wales.
There are plenty of things going on in Cardiff to celebrate this day. You can join the The National St David's Day Parade that starts from Cardiff City Hall at 12.30 p.m. If you enjoy music you can visit the National Museum and listen to some traditional Welsh songs. On Sunday 4th there is a fun St David's Day Run at Cardiff's Bute Park with three different routes
Festivals for foodies (February and March)
On February 24th there will be 90 stalls where you can try vegan food, listen to some talks or watch cookery demos. The Viva! Vegan Festival takes place in Cardiff City Hall from 10:30 a.m. to 5:00 p.m.
If you are a beer fan you should check this out. Chapter is an arts center that holds many events. Between February 27th and March 3rd they are organizing the O'r Gogledd North Wales Beer Festival ("gogledd" is Welsh for "north"). The entry is free and you can try up to 30 different beers!

The RHS Flower Show Cardiff (13 – 15 April)
The RHS Flower Show Cardiff brings the city center to life. For three days you can see floral displays, Show Gardens and enjoy artisan food at their Farmers' Market. It is the perfect event to enjoy the spring and look for inspiration.