24th May 2018
3.25% of the population in the U.K is vegetarian. In my home country Germany it's even higher with 9% of the population being vegetarian. Last week we celebrated National Vegetarian Week and I decided to eat veggie food for a week. I went to two vegetarian restaurants in Cardiff and I thought I would share my experience of both with you.
Atma Cafe (Queen Street)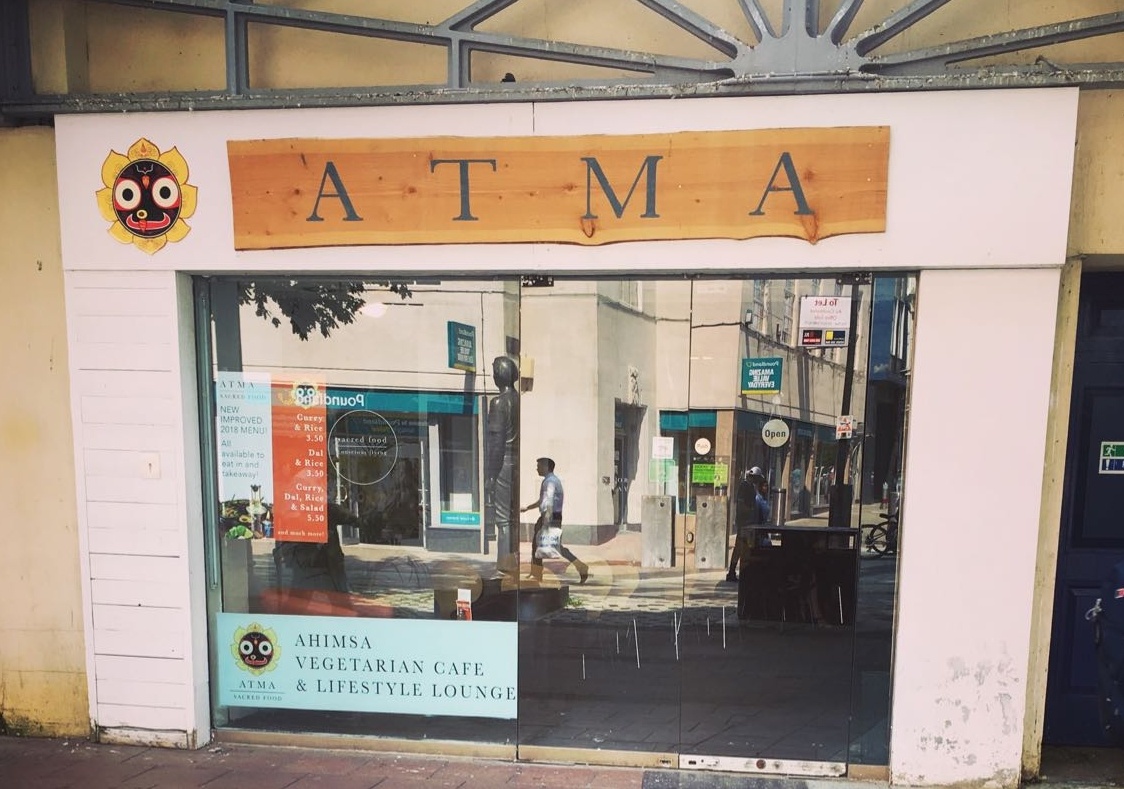 Atma is a vegetarian café/restaurant and a conscious-living lifestyle lounge. Atma is the Sanskrit word for body, mind and soul or 'the self'. The café follows the belief that what we eat affects our consciousness as we as our body. Keeping that in mind, they serve healthy meals made with fresh ingredients.
You can also take a yoga class or join in with a musical meditation in the café.
I tried the FREE-SPIRIT FALAFAL, which is served as a wrap and I would definitely recommend it! It was only £5.25, which I think is a good deal. They also serve burgers, curry with rice and desserts. Some meals can be ordered vegan.
Vegeterian FOOD studio (Penarth Road)
The Vegetarian Food Studio gives you an impressive insight into Indian cuisine and culture. The restaurant won "The Food Awards Wales 2016" for the best vegetarian establishment. I can only agree and say that they offer a wide variety of fresh Indian dishes at fair prices.
You get: the curry of the day, 2 starters of the Chef's choice, plain steamed basmati rice, Daal (red lentil soup) or Kadhi (yogurt based lentil soup), 3 x rotli breads (or 3 puri breads or 3 bhatura breads), 1 sweet dish of the Chef's choice, 1 roasted poppadum and a salad item of the day – all for only £9.My personal recommendation is Gujarati Thali Special.
The Vegetarian Food Studio serves a good range of non-alcoholic drinks and they allow you to bring your own (BYO) alcohol for a small fee of £1.50.
Are you vegetarian? Do you have your favourite vegetarian restaurant in Cardiff?
---
Read more
{{cta('3adf6974-b2c6-4930-953a-afafab7f1497')}} {{cta('4bc728d7-c33e-4d30-830f-505c74bad63e')}}