At Celtic English Academy we value our students' feedback and their opinions, always using them to refine and improve the experiences of our future students.
Here is what Dienaba from France had to say about her experience in internship: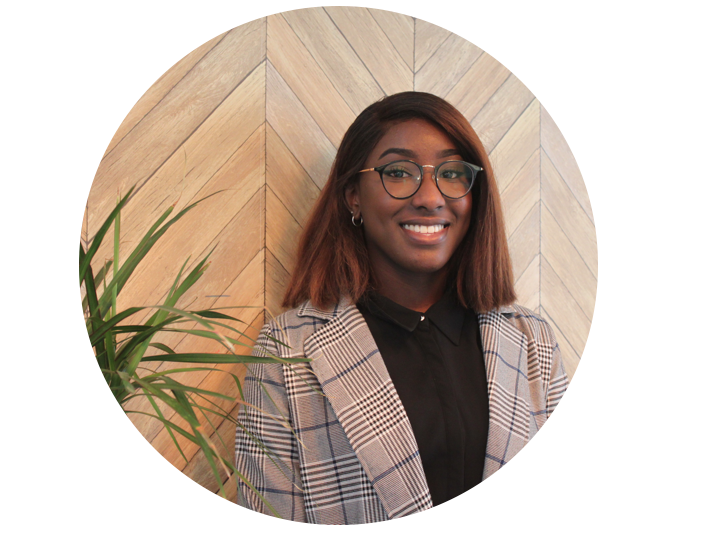 Name: Dienaba
Age: 17
Nationality: French/Senegalese
Duration at Celtic English Academy: 4 weeks
Internship
My Experience at Celtic English Academy !
In French
Mon nom est Dienaba, j'ai 17 ans, je suis d'origine Sénégalaise et je vis en France.
J'aimerais vous parler de mon expérience en tant que stagiaire au sein de l'école de langue de Celtic English Academy basée à Cardiff.
Je suis actuellement en Terminale Gestion Administration au sein de la section européenne incluant 3 heures de cours supplémentaire d'anglais par semaine.
Cette section m'a d'ores et déjà permis de voyager en Autriche pour participer à une foire des entreprises pédagogiques de différents pays durant 1 semaine.
Durant cette expérience, je me suis rendu compte de mon goût au voyage et de mon intérêt au milieu international.
Pour cette année 2019, dans le cadre de mes études un voyage était organisé pour la classe de terminale européenne afin que certain élèves puissent réaliser un stage de 4 semaines au Royaume-Uni.
Je n'ai donc pas hésité une seconde pour avoir l'opportunité d'y participer.
Mon stage
J'ai donc eu cette chance de faire mon stage à Cardiff, pour pouvoir améliorer mon niveau d'anglais et mettre en œuvre les compétences bureautiques et relationnelles que j'ai pu acquérir en milieu scolaire.
J'étais logée au sein d'une famille d'accueil à Cardiff.
Ma maman d'accueil vit avec son fils de 18 ans et m'a accueilli chaleureusement dès mon arrivée au Pays de Galles.
Tous les matins, je prenais le bus pour me rendre sur mon lieu de stage avec un pack lunch préparé par ses soins.
Mes horaires de stages étaient de 9h à 12h et 13h à 17h.
Mes taches
Durant mon stage j'ai eu l'opportunité de me rendre dans differents services, tels que:
– La reception: J'ai été en charge de la création des cartes étudiantes lors des arrivées des nouveaux participants.
J'ai eu l'occasion de découvrir un nouveau logiciel appelé "Fidelo". J'aidais mes collègues à mettre à jour, les photos, les adresses, passeports, cartes d'identités etc.. au sein de ce système informatique.
– Le logement: Mon maître de stage qui est en charge de la partie logement m'a demandé de préparer un document indiquant les durées des trajets des familles d'accueil depuis les différents arrêts de bus dans le but d'aider les étudiants à se rendre à l'école.
– Le Marketing: J'ai beaucoup aimé la partie Marketing dans la mesure où ca m'a permit de découvrir ce domaine qui m'était peu familier. La partie créative, la gestion des réseaux sociaux et la recherche constante d'innovation m'a donné l'envie de poursuivre dans ce secteur.
– Les activités: J'ai assisté à l'accueil et à la visite de la ville d'un groupe de japonais. Ce qui m'a permit aussi de découvrir un peu plus Cardiff.
J'ai eu l'occasion de visiter le stade de rugby de Cardiff, le musée national et Big Pit.
– Cours de langue: J'ai eu la chance de suivre quelques cours d'anglais en complément de mon stage que Celtic m'a gentiment proposé, ce qui était pour moi une grande opportunité d'améliorer mon anglais.
En conclusion:
Cette immersion au sein d'une destination anglophone était pour moi nouvelle.
J'ai beaucoup appris tant sur le plan linguistique que professionnel et recommande vivement cette expérience enrichissante.