25th March 2016
Student Voice is a weekly glance into the experiences of students from all over the world who have studied with us at Celtic English Academy, here in Cardiff.
These testimonials are a first-hand reflection of the impressions left on each student from their time at our academy in the capital city of Wales.
At Celtic English Academy we value our students' feedback and their opinions, always using them to refine and improve the experiences of our future students.
When we heard that Matthias from Switzerland was coming to study at Celtic English Academy, we were very intrigued to hear that he is also a competitive whitewater canoeist.
Matthias' achievements include being the under 16s Swiss champion and 9th in the European ratings.
Since his arrival, Matthias has been working hard at his English by day and by night he trains at Cardiff international Whitewater Centre.
Here is what Matthias had to say about his experience in Celtic English Academy and Cardiff.
Name: Matthias
Age: 17
Nationality: Swiss
Duration at the Celtic English Academy: 10 weeks
Accommodation: Homestay
"At Celtic English Academy the learning atmosphere and the interpersonal thing are perfect. I am in the Swiss National canoeing team and go twice in the week to the canoe slalom training with the Wales team at Cardiff International White water centre.
My favorite memory from Celtic English Academy was when I had training on a Wednesday evening. Peter, the student services officer came and took some nice photos of me.
I would recommend Celtic because this Academy shows you much possibilities how to learn and pass an exam. They are funny and helpful. If you have any questions, they will help you with a big smile on their face."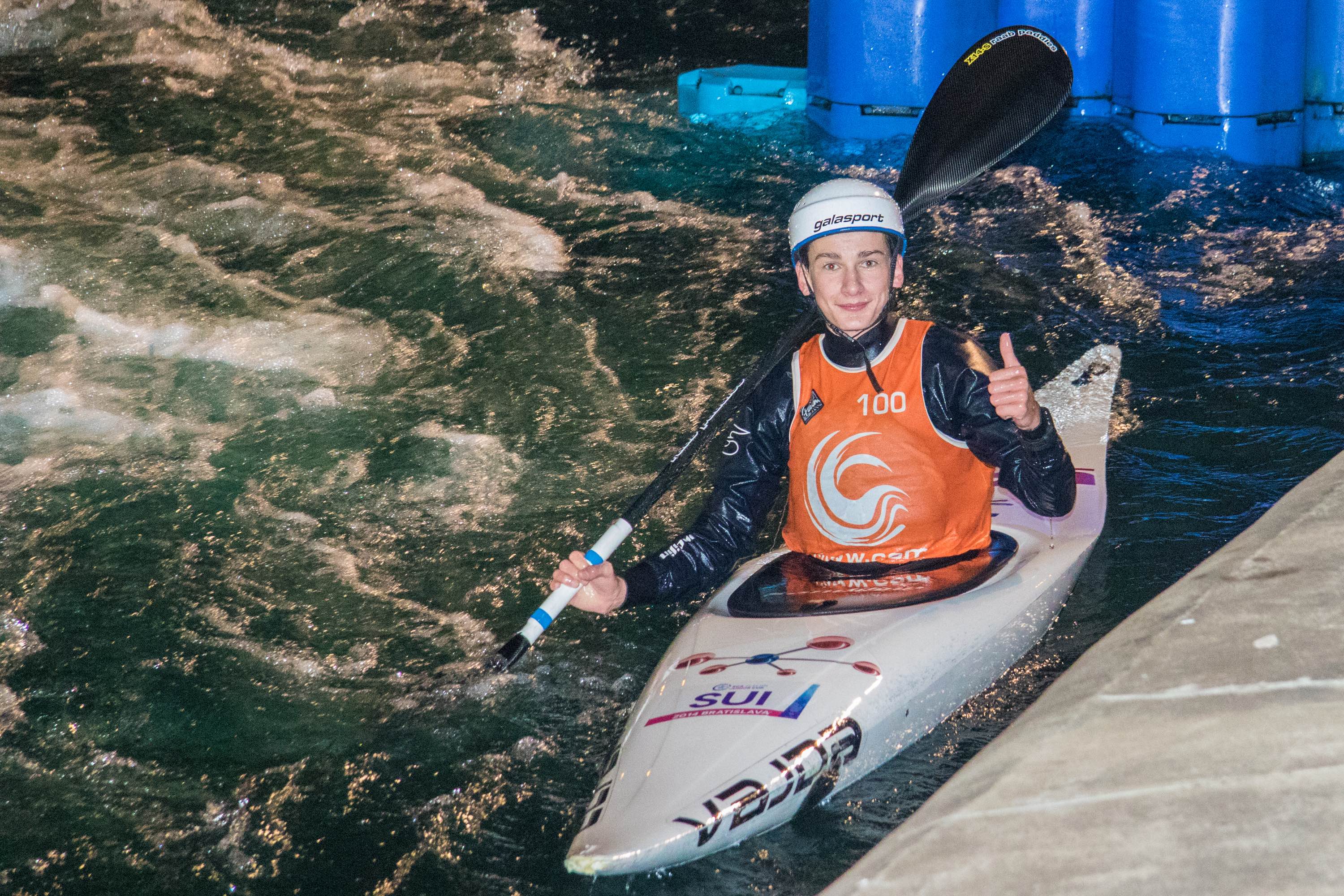 More photographs of Matthias' canoe training at Cardiff International Whitewater Centre can be seen on the Celtic English Academy Flickr page.
For more student voices, you can read Celtic English Academy testimonials from a number of our students at every level, from all over the world.