21st April 2017
The Student Voice is a glance into the experiences of students from all over the world who have studied with us at Celtic English Academy, here in Cardiff. These testimonials are a first-hand reflection of the impressions left on each student from their time at our academy in the capital city of Wales.
At Celtic English Academy we value our students' feedback and their opinions, always using them to refine and improve the experiences of our future students.
Here is what Laura had to say about her experience:
Name: Laura
Age: 21
Nationality: Colombian
Duration at the Celtic English Academy: 4 months
Accommodation: Homestay
"My experience in Cardiff and Celtic was a great experience which enriched me in all the aspects of my life. Learning English was the reason to go, but I received much more than that."
"Mi experiencia en Cardiff y directamente en Celic fue una vivencia que me enriqueció en todos los sentidos de mi vida, donde la razón fue ir a aprender inglés pero lo que recibí fue muchísimo más que eso."
"The fact that you have a test every Friday, it makes you to keep what you have learnt in mind and you can see your progress weekly."
"El hecho de que todos los viernes se tengan exámen hace que tengas los temas más presentes y puedas ver tu progreso semana a semana."
"I went back to Columbia with an excellent level of English, more open- minded and having very clear that you cannot make generalization about cultures and nationalities."
"Regresé a Colombia con un excelente inglés, la mente abierta, teniendo claro de no etiquetar ni generalizar por gustos, culturas o nacionalidades."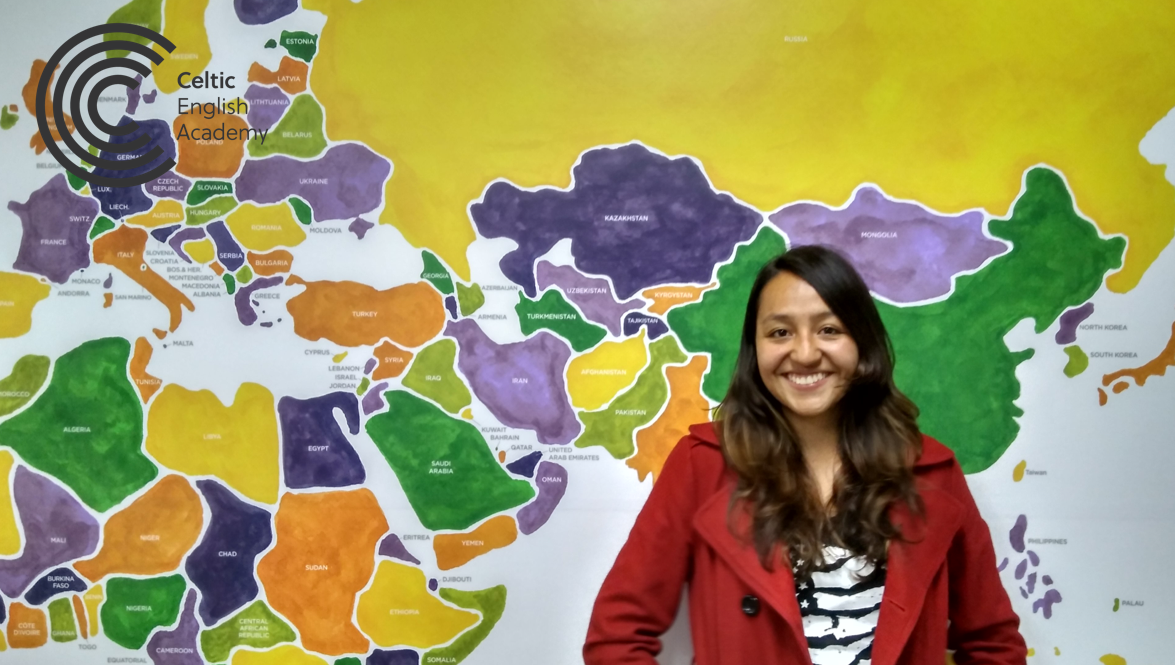 For more student voices, you can read Celtic English Academy testimonials from our students from all over the world.