14th April 2017
The Student Voice is a glance into the experiences of students from all over the world who have studied with us at Celtic English Academy, here in Cardiff. These testimonials are a first-hand reflection of the impressions left on each student from their time at our academy in the capital city of Wales.
At Celtic English Academy we value our students' feedback and their opinions, always using them to refine and improve the experiences of our future students.
Here is what Jasmin had to say about her experience:
Name: Jasmin
Age: 25
Nationality: German
Duration at the Celtic English Academy: 1 week
Accommodation: Homestay
"I had a really wonderful week in Cardiff and would have loved to stay longer."
"As I had booked an intensive course I did have quite long days and came home in the evening only, but the time just flew by. The teachers were very friendly, open and helpful. We had to do so many exercises every day that I really did get the impression to learn something. The course arrangement was very pleasant and convenient."
"In addition I had a great time with my homestay. I really did get to know nice people and have enjoyed a lot the time I have spent with them. I have also learnt to love the city J and I really have to go back there another time. This was a very good and positive experience for me."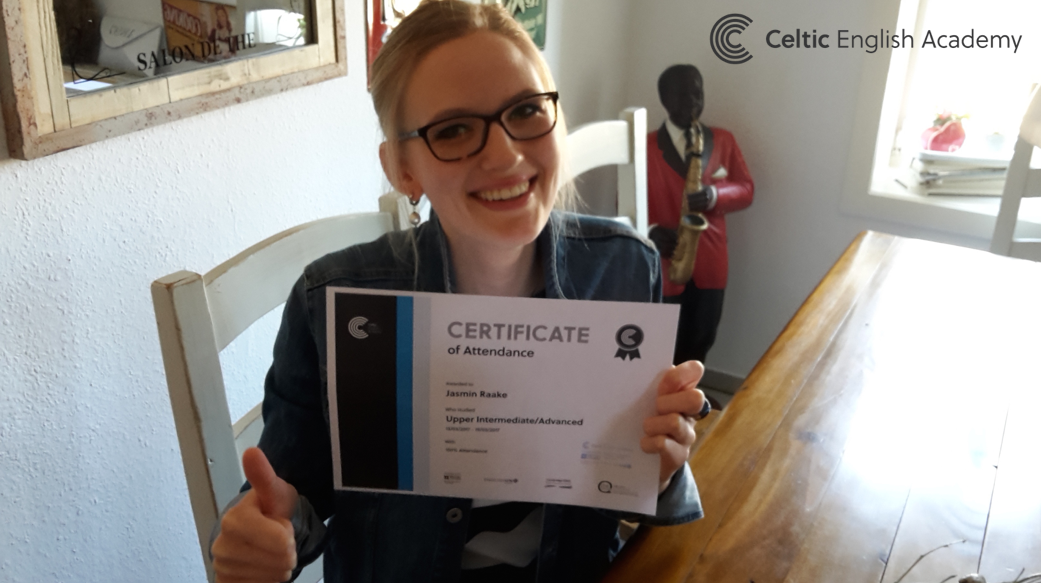 For more student voices, you can read Celtic English Academy testimonials from our students from all over the world.