11th March 2017
The Student Voice is a glance into the experiences of students from all over the world who have studied with us at Celtic English Academy, here in Cardiff. These testimonials are a first-hand reflection of the impressions left on each student from their time at our academy in the capital city of Wales.
At Celtic English Academy we value our students' feedback and their opinions, always using them to refine and improve the experiences of our future students.
Here is what Audrey had to say about her experience:
Name: Audrey
Age: 24
Nationality: French
Duration at the Celtic English Academy: 7 weeks
Accommodation: Homestay
"It was marvellous to live in Cardiff and great to learn English in this school"
About accomodation:
"I enjoyed to live with Helen. She is a star! she is really helpful, friendly and welcoming. I was feeling to belong to her family. I met her daughters and we went to watch a soccer match. It was amazing. I'm getting on well with her"
About Celtic English Academy
"I think I was good at class. I was fond of my teacher Andrew and my classmate. It was fascinating. I didn't want to leave that school. My last day, I cried because I was feeling a heavy heart. Now, it feels strange to be back even if I know I'll do my best to keep in touch with my new friends."
" I enjoyed to spend my time in this city. I feel more confident to start my internship in event management. I know I will able to answer customers. I plan to go back to Cardiff or another country to repeat this experience."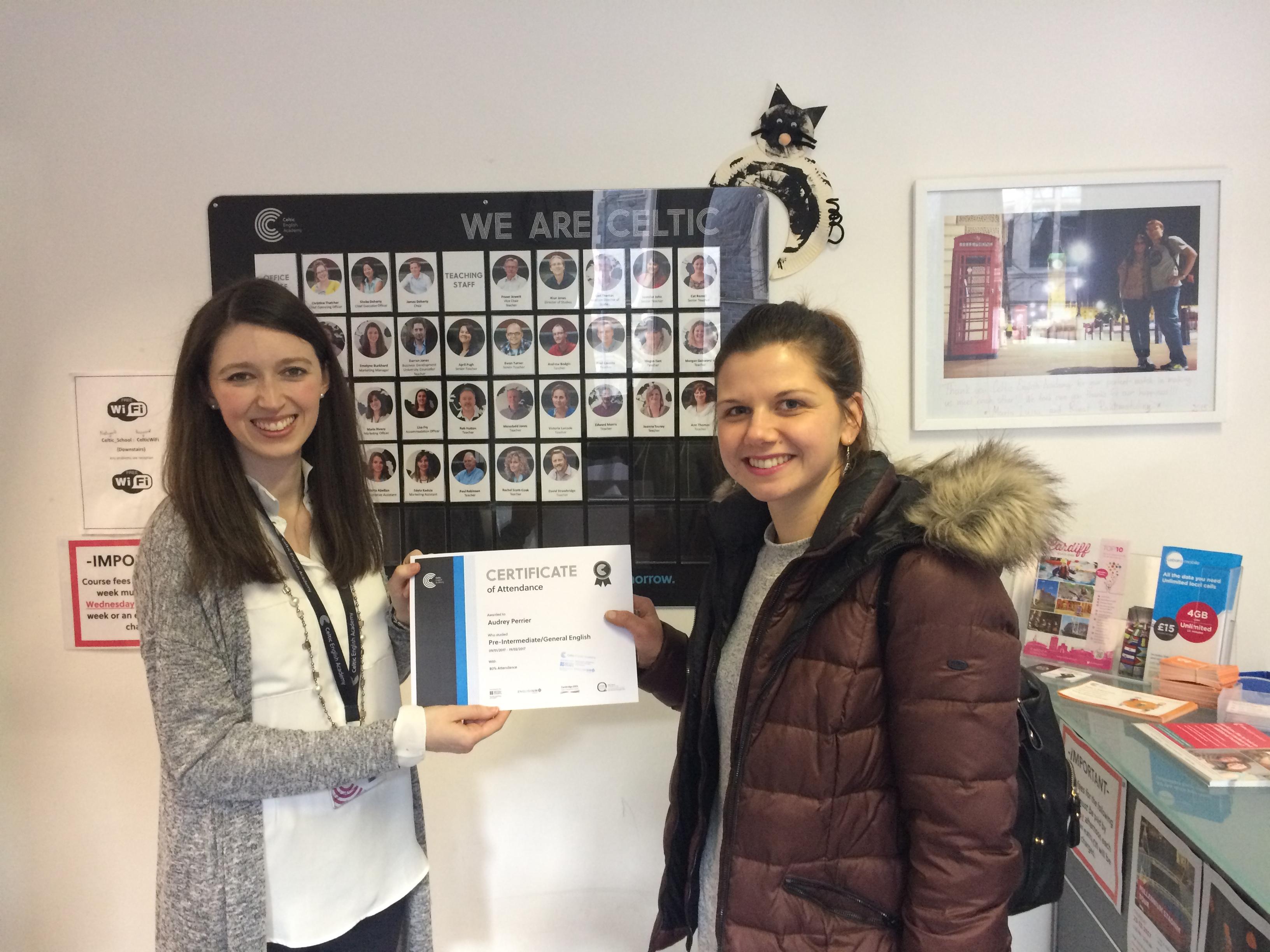 For more student voices, you can read Celtic English Academy testimonials from our students from all over the world.