14th October 2017
The Student Voice is a glance into the experiences of students from all over the world who have studied with us at Celtic English Academy, here in Cardiff. These testimonials are a first-hand reflection of the impressions left on each student from their time at our academy in the capital city of Wales.
At Celtic English Academy we value our students' feedback and their opinions, always using them to refine and improve the experiences of our future students.
Here is what Antonio had to say about his experience:
Name: Antonio
Nationality: Spanish
Duration at the Celtic English Academy: 2 weeks
Accommodation: Student Residence
"Cardiff is a nice middle size city and Celtic English Academy is a great place to improve your English."
"Grammar lessons with my teacher Victoria were fantastic. She is a great teacher!"
"I definitively recommend Celtic English Academy!"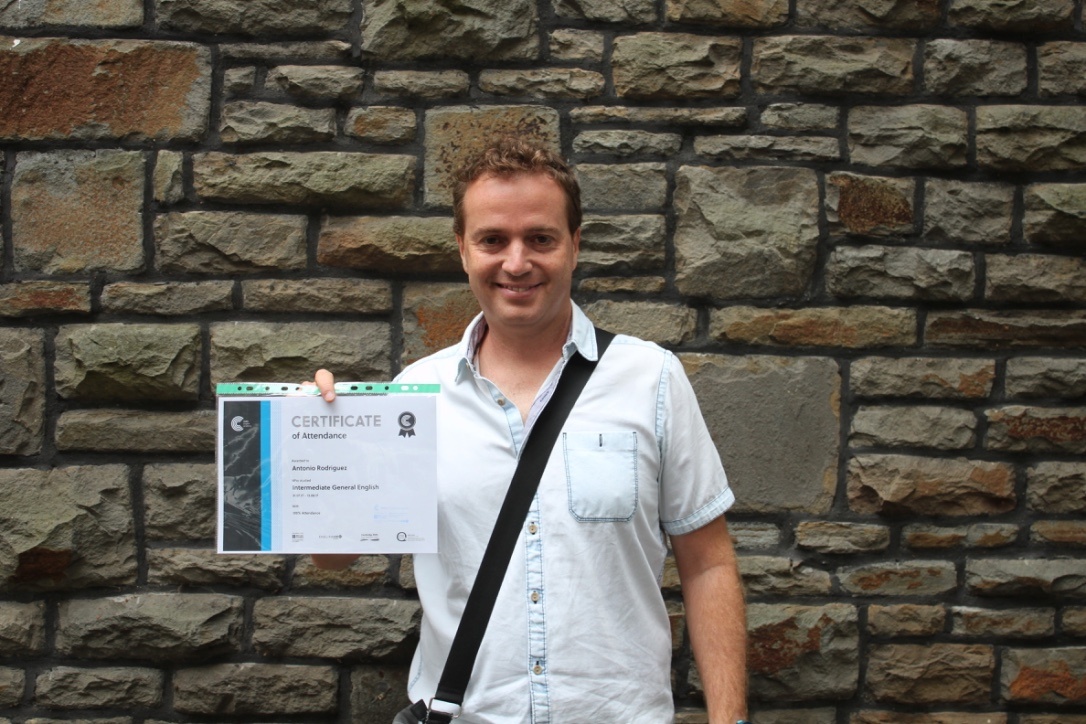 For more student voices, you can read Celtic English Academy testimonials from our students from all over the world.