3rd February 2017
The Student Voice is a glance into the experiences of students from all over the world who have studied with us at Celtic English Academy, here in Cardiff. These testimonials are a first-hand reflection of the impressions left on each student from their time at our academy in the capital city of Wales.
At Celtic English Academy we value our students' feedback and their opinions, always using them to refine and improve the experiences of our future students.
Here is what Alejandro had to say about his experience:
Name: Alejnadro Vargas Corrales
Age: 19
Nationality: Costa Rican
Duration at the Celtic English Academy: 5 months
Accommodation: Homestay
"What I mostly like about Celtic is it´s people, all my teachers and generally the staff have been very friendly and always willing to help. They try to make you feel like at home, I hope that they will continue doing this."
"What I like about Cardiff is that it is a small city but full of different cultures, this allows you to meet people from all around the world. Also despite of being relatively small, Cardiff has all the things someone could need."
"I have had some many good memories here, but if I have to choose one it would be the feeling you get when you meet someone from a completely different part of the world for the first time, knowing that if you weren´t here you would have never met them."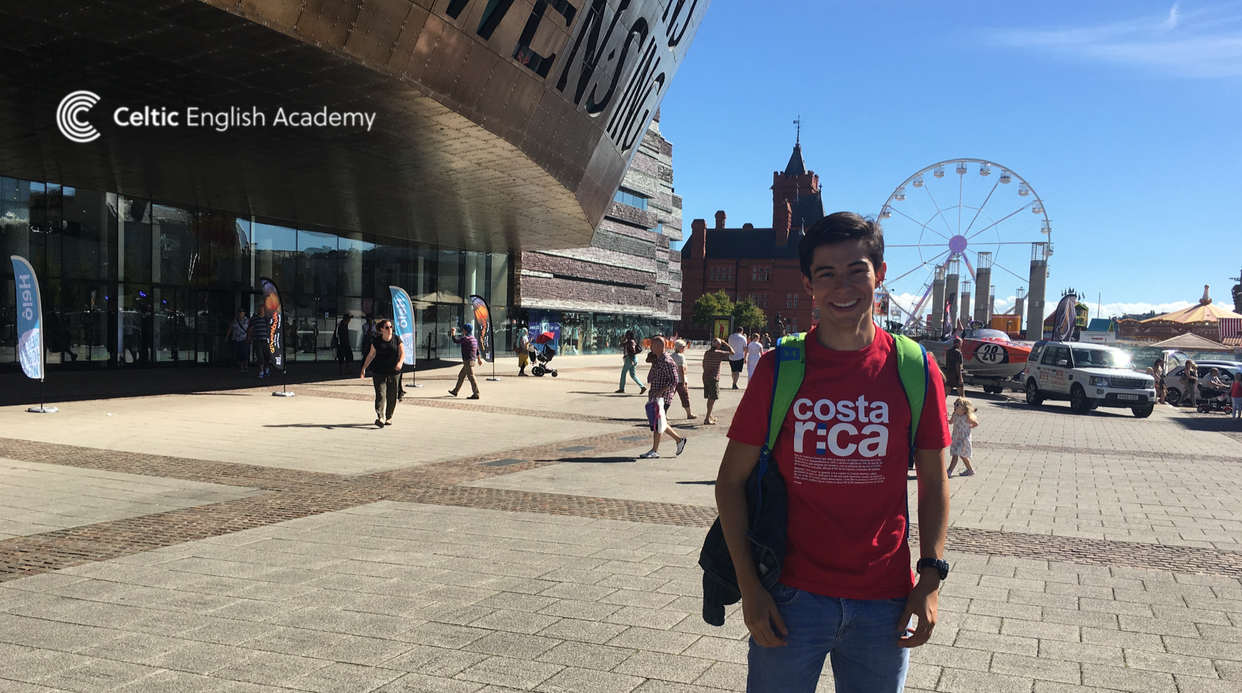 For more student voices, you can read Celtic English Academy testimonials from our students from all over the world.