8th March 2019
The Student Voice is a glance into the experiences of students from all over the world who have studied with us at Celtic English Academy, here in Cardiff. These testimonials are a first-hand reflection of the impressions left on each student from their time at our academy in the capital city of Wales.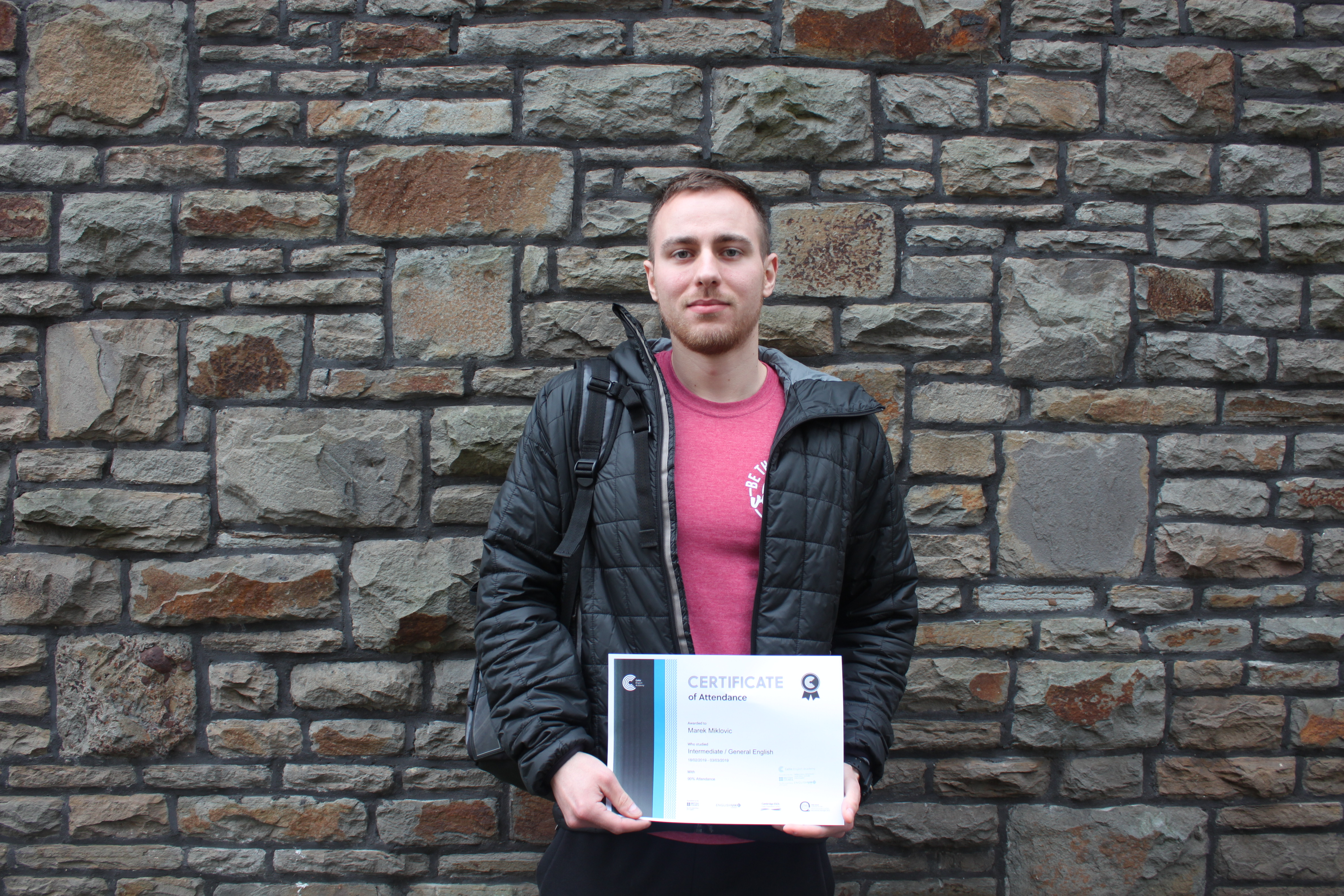 At Celtic English Academy we value our students' feedback and their opinions, always using them to refine and improve the experiences of our future students.
Here is what Mohammed had to say about his experience:
Name:

Marek
Age:

23

Nationality:

Slovak

Duration at the Celtic English Academy: 2 weeks
What do you like about Cardiff and Celtic English Academy?
I like the way of learning, every hour was interesting.
What would you change about Cardiff and Celtic English Academy?
I was here shortly so I didn't noticed nothing what need a change but I am satisfied with school, so I think actually there is no change needed.
Would you recommend Celtic English Academy to your friend and family?
Definitely, because I had a nice time here.
---
For more student voices, you can read Celtic English Academy testimonials from our students from all over the world.