14th March 2019
The Student Voice is a glance into the experiences of students from all over the world who have studied with us at Celtic English Academy, here in Cardiff. These testimonials are a first-hand reflection of the impressions left on each student from their time at our academy in the capital city of Wales.
At Celtic English Academy we value our students' feedback and their opinions, always using them to refine and improve the experiences of our future students.
Here is what a member of the Finnish group had to say about their group experience:
Nationality:

Finnish Group

Duration at the Celtic English Academy: 1 week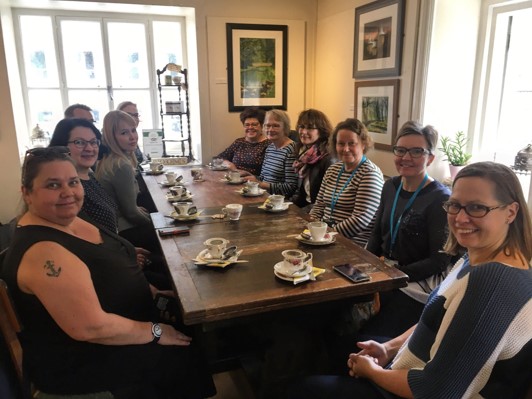 What do you like about Cardiff and Celtic English Academy?
Cardiff is a really nice city, really easy to discover. CEA location is really good, staff absolutely friendly, lecturers are real professionals.
What would you change about Cardiff or Celtic English Academy?
I would not change anything, of course I have only 1 week's experience, but based on that I am happy with everything.
What was your favourite lesson or social activity?
Morning classes were really useful , loads of new information for me – personally my everyday English is quite poor so I learnt quite a lot.
What was your favourite memory?
The week as a whole, beautiful weather also nice to meet people from other campuses for the first time and get to know them better.
Would you recommend Celtic English Academy to your friend and family?
I most certainly will and have recommended it already to our academics as well as other staff members.
---
For more student voices, you can read Celtic English Academy testimonials from our students from all over the world.