7th June 2019
The Student Voice is a glance into the experiences of students from all over the world who have studied with us at Celtic English Academy, here in Cardiff. These testimonials are a first-hand reflection of the impressions left on each student from their time at our academy in the capital city of Wales.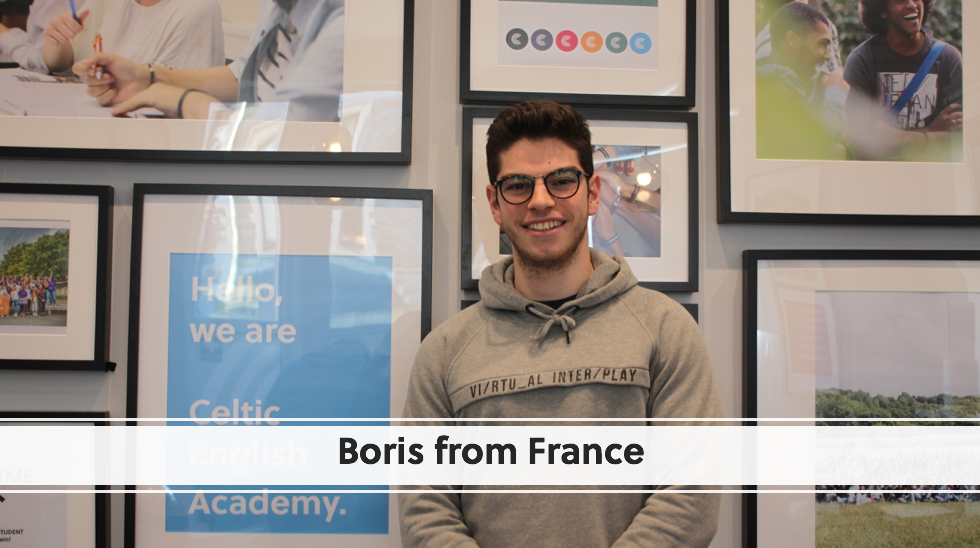 At Celtic English Academy we value our students' feedback and their opinions, always using them to refine and improve the experiences of our future students.
Here is what Boris had to say about his experience:
Name:

Boris
Age:

20

Nationality:

French

Duration at the Celtic English Academy: 2 months
What do you like about Cardiff and Celtic English Academy?
I liked all the teachers and the diversity of the English lessons. The number of students in the classroom is correct (max 10 students per class). The schedules are good, it's not too early for the morning. All the students help together. We work all the time in pairs. It's funny !
I liked Cardiff because this city is not too big. We can do everything walking. The people are very cool and try to speak slowly or repeat for your understand. During Rugby match days, there is a very good environnement in the pub or in the streets.
What is your favourite memory?
The grand slam of the Wales Rugby team against Ireland on the 16th of March 2019.
It was in the pub, there were both young and old people but all of them were very excited and crazy.
After, on Monday the Rugby team celebrated this event in Cardiff bay. It was very cool !
Would you recommend Celtic English Academy to your friend and family?
Yes sure !
The lesson are very good. You improve your grammar, vocabulary very fast. The teachers put trust in us. We worked all the time together with other students.
In one lesson, your work your writing, speaking and vocabulary. You often improve your english by the grammar, it's so funny !
---
For more student voices, you can read Celtic English Academy testimonials from our students from all over the world.