19th March 2019
The Student Voice is a glance into the experiences of students from all over the world who have studied with us at Celtic English Academy, here in Cardiff. These testimonials are a first-hand reflection of the impressions left on each student from their time at our academy in the capital city of Wales.

At Celtic English Academy we value our students' feedback and their opinions, always using them to refine and improve the experiences of our future students.
Here is what Benyamin had to say about his experience:
Name

:

Benyamin

Age

:

20

Nationality

:

Iranian

Duration at the Celtic English Academy

: 28 weeks
The first 3 months of Benyamin at Celtic
This year, we've had the chance to welcome Benyamin from Iran to our Academy.
Benyamin started to study English from December 2018, and he will carry on improving his English with us until June 2019.
He decided to come to the UK to study at University. Since arriving in the UK, he has already submitted applications to Liverpool, Kingston, Cardiff Metropolitan and Essex University.
He really enjoys his time in Cardiff, he loves the Capital of Wales and says it is the best place to study; he's keeping his finger crossed for an offer of acceptance to Cardiff Metropolitan University.
The main subjects that he wants to study are Human Rights and Language Therapy.
To get into University in the UK Benyamin must pass an International English Language Test; Benyamin is going to do the IELTS at the end of May for his University application. Celtic would like to wish him luck, and hope that he gets the grades that he needs!
Now, Benyamin is dedicated to studying and improving his English.
At Celtic, he has already met a lot of new people and continues to create cosmopolitan friendships with people from around the world, including students from Chile, Guatemala, France and Saudi Arabia.
Last week we were ver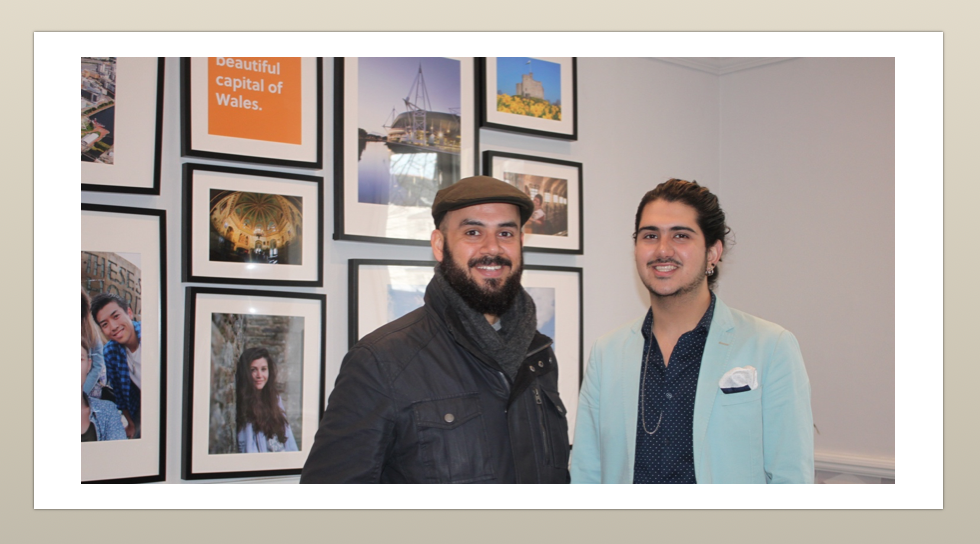 y happy to welcome Mr Mohib Ullah from UK Projects.
UK project are sponsoring and supporting Benyamin to start and continue his studies here in the UK.
Thanks to Mohib, Benyamin will have the chance to start a new chapter in his life.
We wish all the best for Benyamin and we give all the support that we can to help him to enter the University of his choice.
For more student voices, you can read Celtic English Academy testimonials from our students from all over the world.