2nd March 2017
Recently we hosted a group of teachers from Konya, Turkey who joined us for the Teacher Development Course under the Erasmus+ KA1 Learning Mobilitiy of Individuals project. We would like to congratulate them on successfully completing the teacher training programme and take this opportunity to share their thoughts on the course.
Here is what the teachers from Turkey had to say about their experience: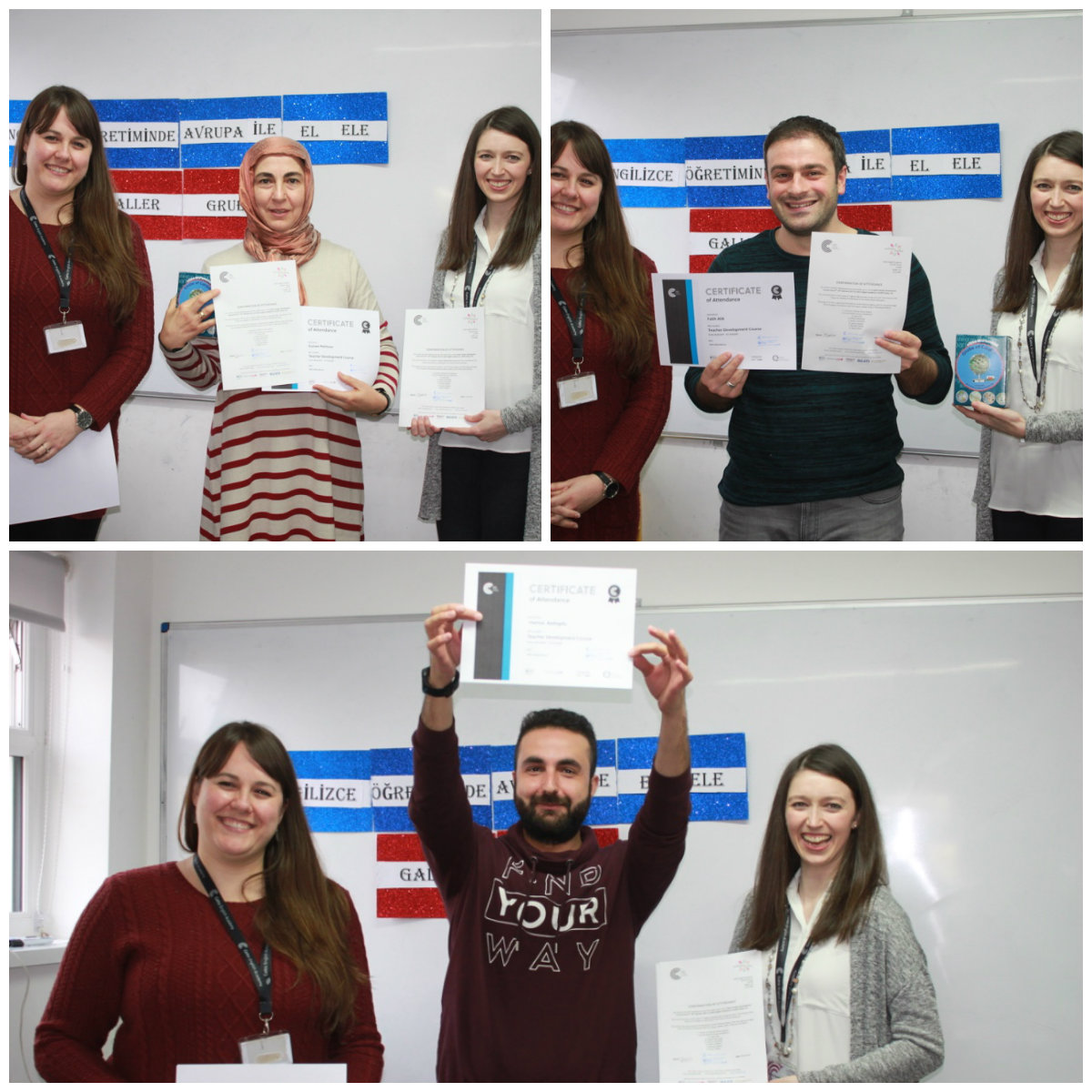 Gulsen, a high school teacher
"I enjoyed all the activities and techniques we practiced during the course I think I have improved my pronunciation and spelling. I think I will be more useful for my students.
I liked both Cardiff and Celtic English Academy. I think Cardiff is a warm and safe city.
I liked my teachers: Jennifer, Alun, Ceri and Cat. They were always kind. They taught us lots of things."
Fatih, a secondary school teacher
"I feel that I have become more conscious about many things in terms of teaching. I didn't expect the course to be that useful. It has given us more than we had expected. Every minute of the course helped us to gain more knowledge. I think my approach to my job has changed in a positive way thanks to that course."
Hamza, a primary school teacher
"Everything was perfect in the course. I've learnt so many activities here. Celtic English Academy made me more conscious about teaching English and I recommend it to all my friends and students."
Mustafa, a high school teacher
"I enjoyed the activities we practiced. It was a great experience for me. I have learnt many things about teaching techniques and organizing lesson plans.
Cardiff is nice and beautiful place to live and I recommend this teaching training to my colleagues."
Sibel, a primary school teacher
"I enjoyed the activities we did and what is more important the teacher taught us how to apply them to our classes.
The course has prepared us in terms of making our lessons plans, deciding which techniques will be the best for our students, testing our student's knowledge and using flashcards efficiently."
Hatice, a secondary school teacher
"I have learnt many activities about teaching English. Your experienced teachers are very good at their field. I am going back to Turkey with full of new methods and techniques.
The course made me more conscious about teaching English. Everyone here is friendly and the teachers' approach and their knowledge are marvelous. The teachers at Celtic English Academy are so professional and they do their best to help. They were always so organized and gave us many useful ways which we will use in our teaching career. "
During the Teacher Development course teachers not only have a chance to learn new methods and teaching techniques, and visit the local schools but also explore the beautiful capital city of Wales.
Here are some photos of the teachers' time in Cardiff. They visited the Principality Stadium, had a banquet at Cardiff Castle and even went on a Welsh Heritage tour to explore some of South Wales' famous castles and Big Pit coal museum experience in the Welsh valleys!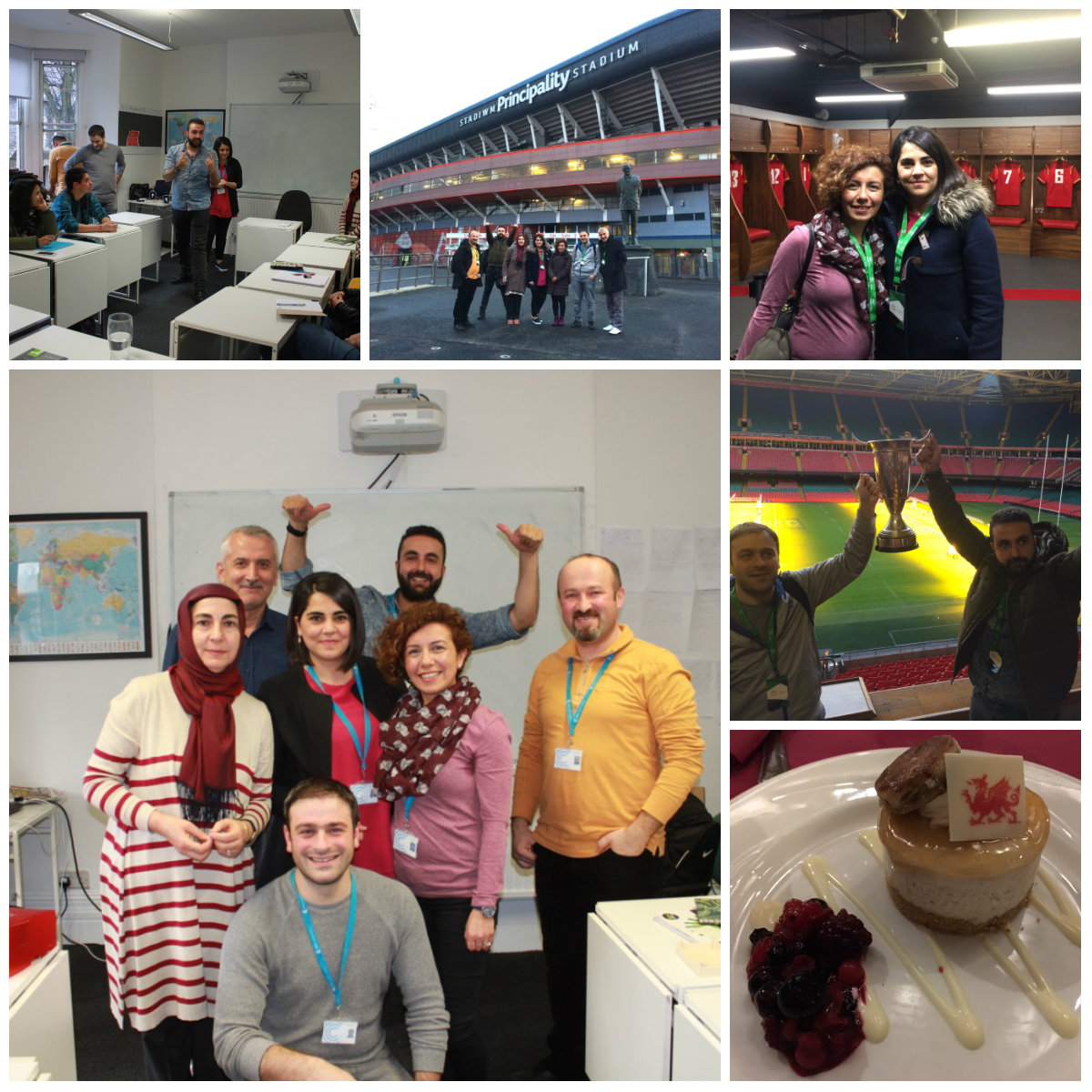 We hope you are convinced now that joining the Teacher Development Course is worth it!
If you are an individual teacher, a group of teachers or representative from Erasmus+ or government in your country, you can contact Celtic's Marketing Manager ([email protected] ) for more information on how we can provide the best Teacher Development course for you. We can tailor to your needs.
For more student and teacher voices, you can read Celtic English Academy testimonials from our students from all over the world.