1st July 2017
Now that summer is here, there are many options for a great day out. Whether you fancy one of the many attractions, a day in the countryside or to visit one of many events, there is something for everyone, this summer in the city. Check our list of events this summer to get some ideas.
Cardiff International Food & Drinks Festival

14-16 July
Wales' biggest food festival is coming to Cardiff Bay, with over 100 local, national and international producers showcasing their goods. This 3 day festival offers food lovers a mouth- watering paradise. Don't miss out on this tasty fun!
22 July
Looking for fast and furious fun? The Principality Stadium plays host to the British Speedway Grand Prix, promising great fun for the whole family. See the best speedway rides this summer! Find out more about the British Speedway Grand Prix.
Capital FM Cardiff Bay Beach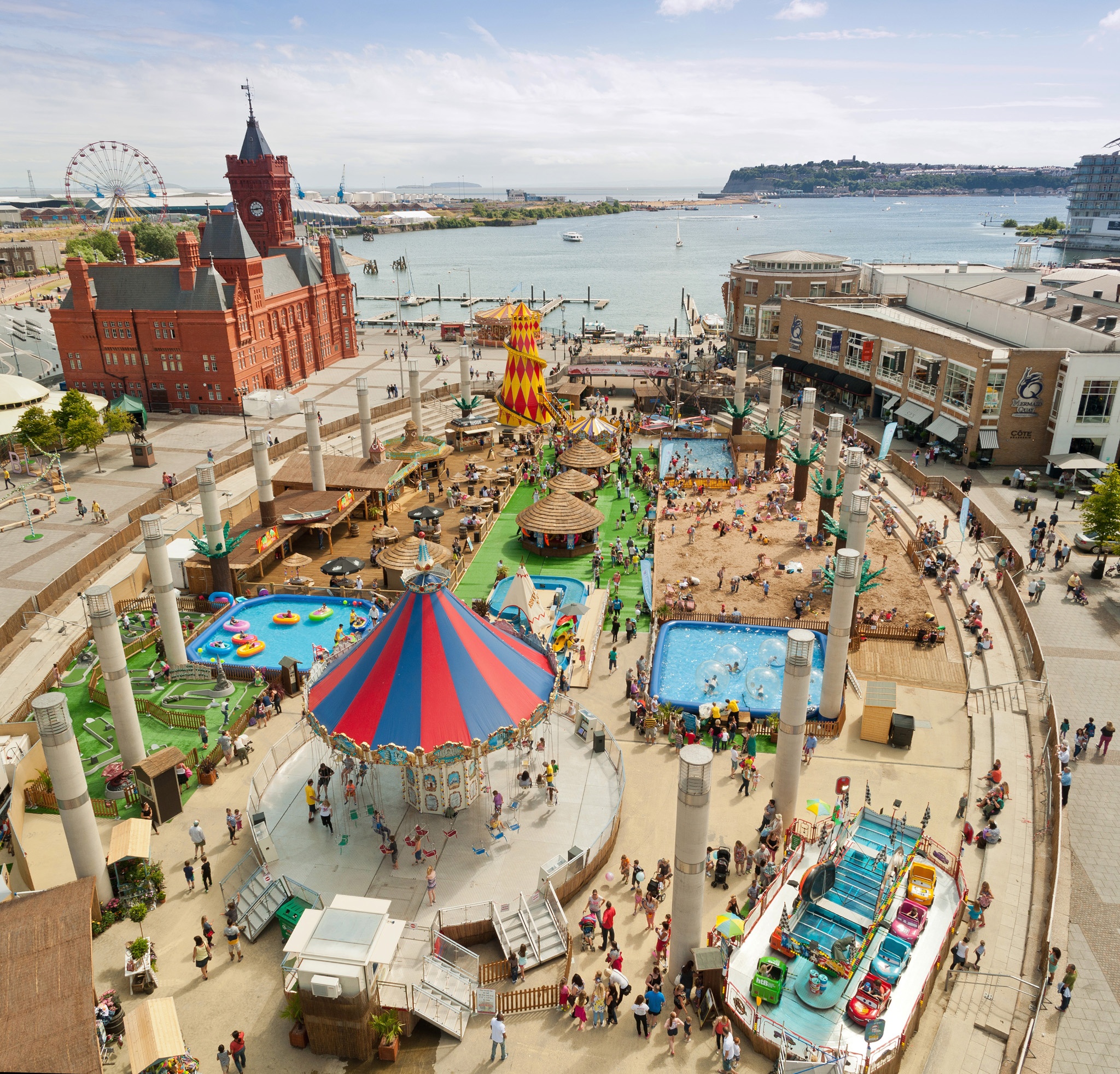 28 July- 3 September
Roald Dahl Plass in Cardiff Bay will once again be transformed into an urban seaside setting with buckets of fun on offer to entertain everyone this summer holidays. The attractions include a sandy beach, water play area with many rides and games, as well as free live music, great food and drink. Find out more here.
Poppies: weeping window
8 August – 24 September
This year, the National Assembly of Wales will welcome an inspiring piece of art which is comprised of several thousand handmade ceramic poppies. Want to learn more about this event? Click here.
Classy Car Rally
13 August
A hudge selection of cars from the Glamorgan Classic Car Club will be on display around the perimeter of Roald Dahl Plass, overlooking Cardiff Bay beach for visitors to view up-close and meet the owners. Find our more here.
Extreme Sailing Series
August 25- August 28
Rounding off a summer of fun in Cardiff Bay, the Cardiff Harbour Festival will be playing host to the Extreme Sailing Series. The global competition boasts world class sailors and breath-taking racing, as well as shoreside entertainment for the whole family. The festival atmosphere, alongside the Series' pioneering Stadium Racing format, is simply too good to miss!
Come along and have adventures you will never forget! For more information about events and festivals, visit Cardiff's website.