4th November 2016
Congratulations to Abdullah on winning "Student of the Month" for October!
At Celtic English Academy we feel it is so important to recognise and reward outstanding progress. Our students work incredibly hard to improve upon their level of English, often having to juggle other commitments.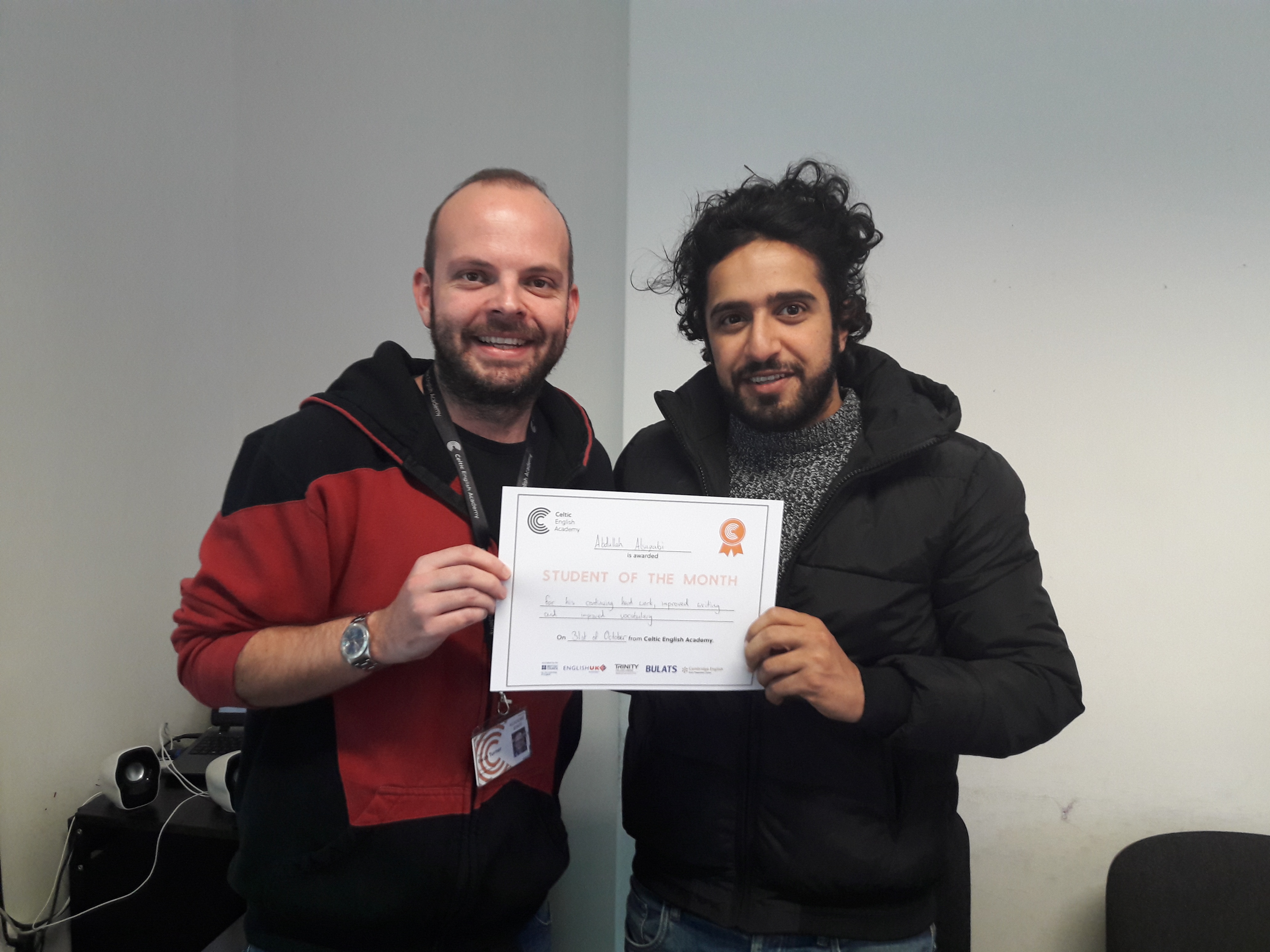 During October there were many shining stars amongst our student body, but the brightest was Abdullah from Ewan's pre-intermediate class.

"Abdullah stood out for me because of his great attitude to studying, his dedication to improving his writing and the way he tries to encourage other students," says Ewan.
When Abdullah received his certificate he was incredibly happy and thanked his morning and lunch time teachers for pushing him to excel and believing in him.
So what is Abdullah's top tip for other students?
"Listen to your teachers' advice and follow it. My teachers really care about me and want me to improve. Ewan showed me how to use the study plan lessons on the Celtic website and they were a really good way to practise at home".
So, have you got what it takes to be next month's Student of the Month?
We are here to help you in any way we can and support you in reaching your potential.
So what is our advice?
Try the study plan lessons on Celtic Online
Borrow a story book from the Academic office
Go to Conversation Cafe on a Friday