3rd December 2016
Congratulations to Turkiah on winning "Student of the Month" for November!At Celtic English Academy we feel it is so important to recognise and reward commitment to one's studies. Our students are continuing to work incredibly hard to develop their level of English this term.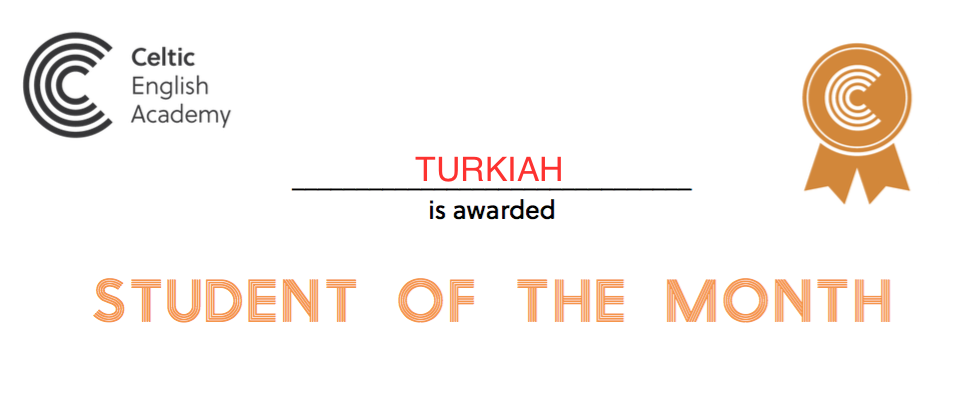 During November there were many exceptional students, but Turkiah from Jenn's Pre-intermediate class has really stood out.

"Since moving up to the Pre-intermiedate class from Elementary, she has thrown herself into her studies. She is a diligent student who always asks good questions. She is willing to take risks with the language."
So what is Turkiah's top tip for other students?
"Reading has helped me to learn more words and I understand more. I have learnt so much about other cultures too".
So, have you got what it takes to be next month's Student of the Month?
We are here to help you in any way we can and support you in reaching your potential.
So what is our advice?
Try the study plan lessons on Celtic Online
Borrow a story book from the Academic office
Go to Conversation Cafe on a

Friday