30th April 2017
Congratulations to Olga on winning "Student of the Month" for April! At Celtic English Academy we feel it is so important to recognise and reward commitment to one's studies. Our students are continuing to work incredibly hard to develop their level of English this term.
This month's winner is Olga from the advanced and business class. Olga goes the extra mile, does extra research with a view to increasing her learning. She participates well in lessons and helps others. She is good at asking relevant questions when she is unsure of something. She is positive and a pleasure to teach.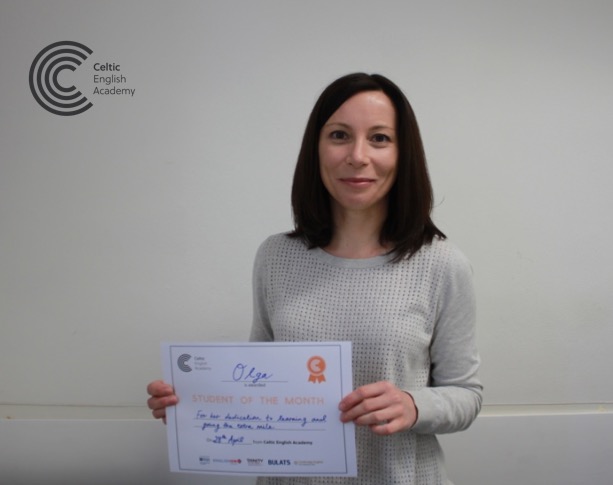 So, have you got what it takes to be next month's Student of the Month?
We are here to help you in any way we can and support you in reaching your potential.
So what is our advice?
Try the study plan lessons on Celtic Online
Borrow a story book from the Academic office
Go to Conversation Cafe on a

Friday

Check out Study Tip blog post
Watch our phrases of the week