11th May 2018
We are pleased to announce that April's "Student of the Month" is Abdullah from the Advanced class. At Celtic English Academy we feel it is so important to recognise and reward commitment to one's studies. Our students are continuing to work incredibly hard to develop their level of English this term.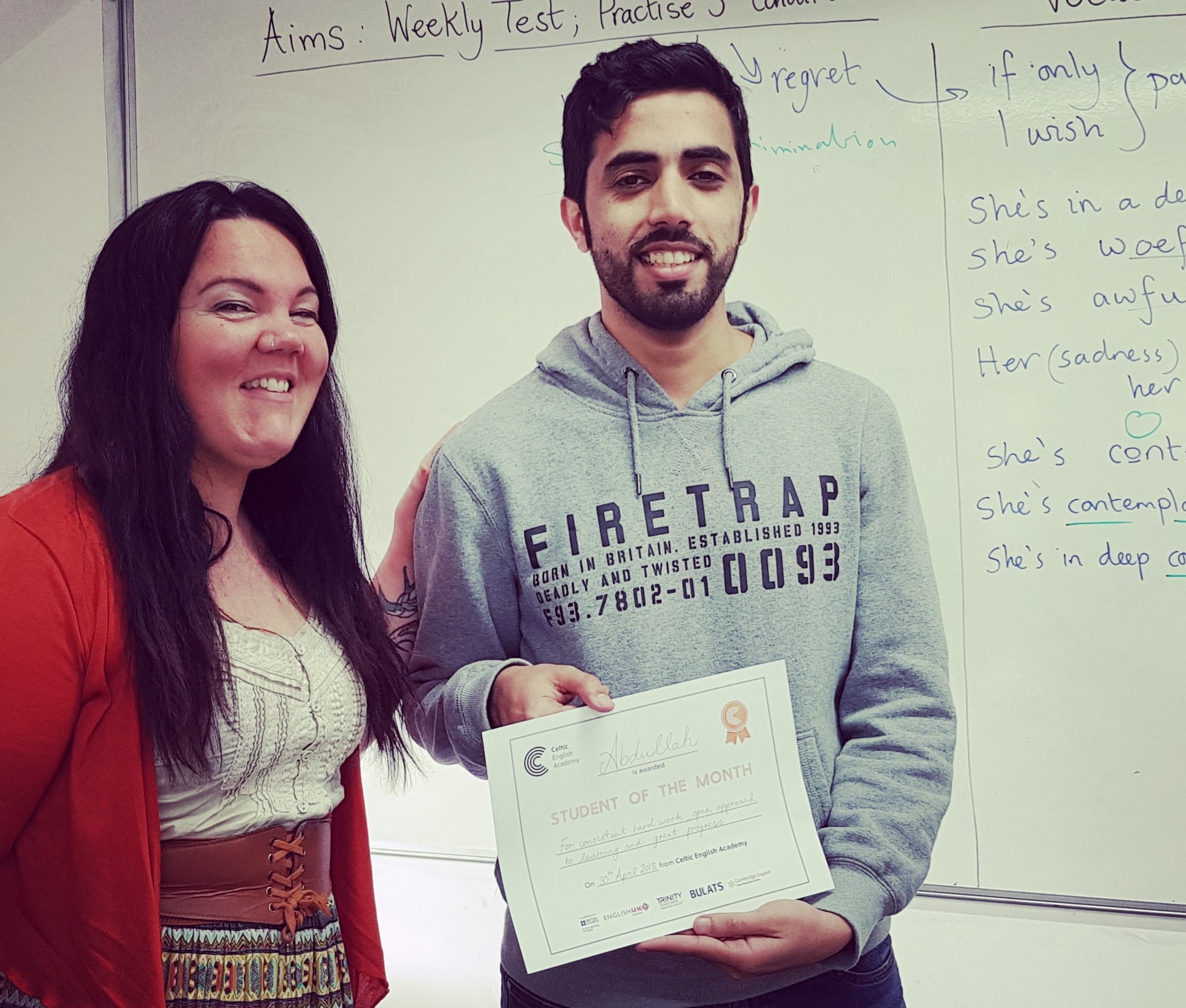 Abdullah has won for consistent hard work, open approach to learning and great progress.
So, have you got what it takes to be next month's Student of the Month?
We are here to help you in any way we can and support you in reaching your potential.
So what is our advice?