22nd April 2016
---
Student Voice is a weekly glance into the experiences of students from all over the world who have studied with us at Celtic English Academy, here in Cardiff.
These testimonials are a first-hand reflection of the impressions left on each student from their time at our academy in the capital city of Wales.
At Celtic English Academy we value our students' feedback and their opinions, always using them to refine and improve the experiences of our future students.
Ryutaro from Japan studied at Celtic English Academy for ten months here in Cardiff. After getting to know this quiet and humble gentleman, we noticed that Ryutaro also had an active passion and talent in something very interesting. Between classes Ryutaro trained religiously at Kendo in preparation for tournaments all over the world, being one of the best in the traditional sport. Kendo is the way of the sword, one of Japan's oldest martial arts.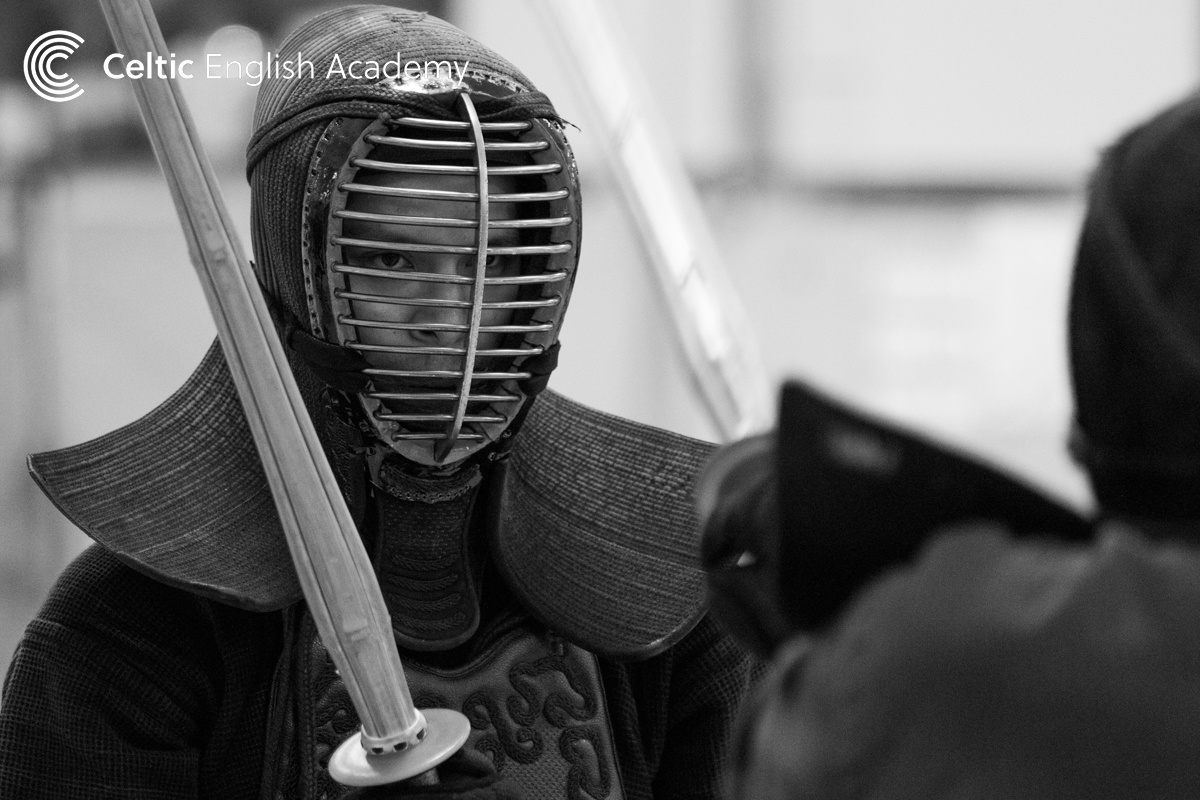 However, Kendo is not purely about competing, it is a means and a way to improve yourself through the application of what are referred to as the 'principles of the sword'. By practicing kendo you will gain better coordination, improved self-confidence, improved focus and concentration, fitness and self-control.
Going along to watch Ryutaro train was a very interesting and exciting experience and it was an honour to have him studying with us at Celtic English Academy.
Here is what Ryutaro had to say about his experience here at Celtic English Academy.
Name: Ryutaro
Age: 26
Nationality: Japanese
Duration at the Celtic English Academy: 10 months
Accommodation: Residence
'Cardiff is a very good city for students to live because it's easy to buy anything you need. The city centre is not too big. I liked mooching around in the city centre and going to parks after school. And also people in Cardiff are very kind.
Celtic English Academy is the best school in Cardiff because teachers and staff are extremely friendly, kind and fun. And the school is very convenient to go to the city centre, parks and pubs…
My best experiences in Cardiff were being on a TV show which I met the former Welsh Rugby International Shane Williams and I went to my kendo people's house on Christmas day then I had traditional food and drank house cider. It was great day.
Thank you all for everything! I really enjoyed school and I learnt a lot. I'll try to keep studying English. I look forward to seeing you one day!
Diolch!!!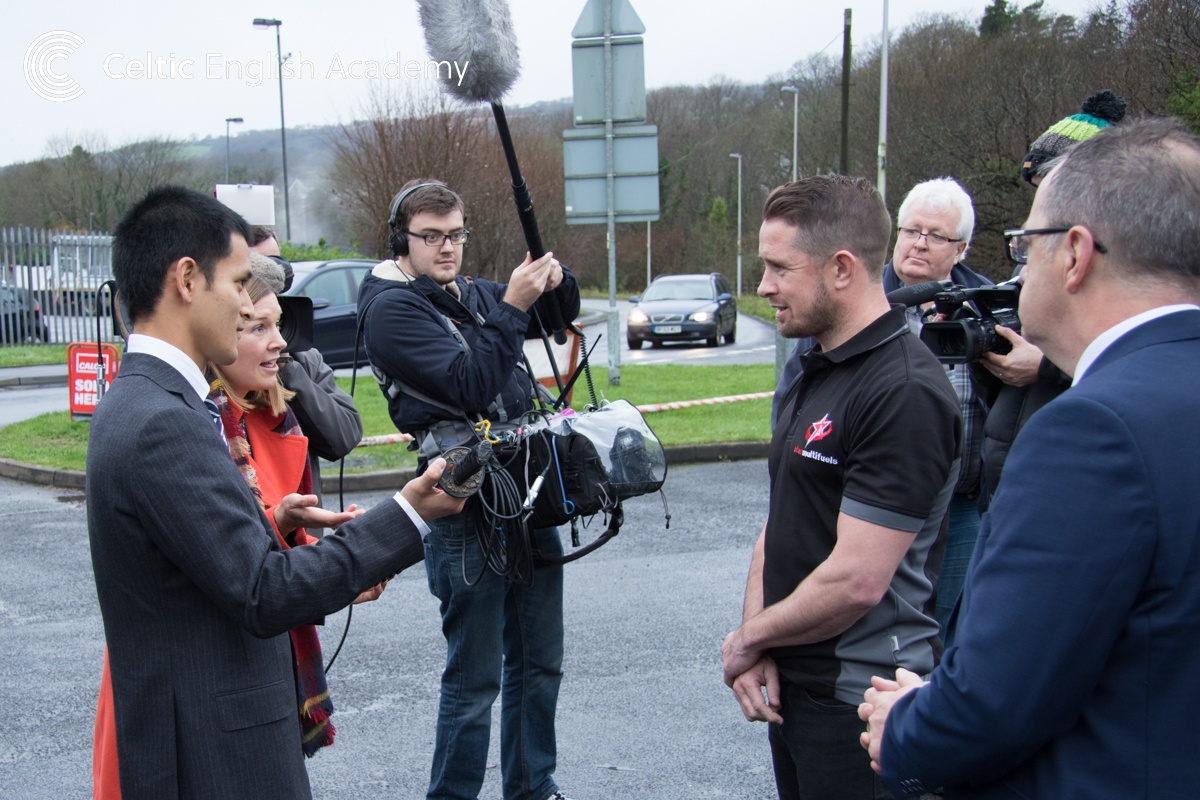 Ryutaro meets ex-Welsh rugby international star Shane Williams for a celebrity prank on a Christmas TV show.
For more student voices, you can read Celtic English Academy testimonials from a number of our students at every level, and from all over the world.