10th February 2019
#3picschallenge
During January visit three of Steve's favourite places to eat and explore in Cardiff. Take a selfie when you visit each place and tag Celtic English Academy on twitter, facebook or insta and use the hashtag #3picschallenge .
All about me!
Name: Steve
Nationality: British.
Languages: English but I am learning Welsh and German.
Travel experiences: Australia, America, Spain, Italy, Croatia, Greece, France and Ireland.
Three fun facts about me:
I'm a song writer.

I like hiking, my favourite place to go is the Brecon Beacons.

One day I would love to move to Germany.
Life at Celtic English Academy.
Job Role: Finance and Marketing Assistant.
Background: I heard of Celtic English Academy through friends in the poetry circuit! I had lots of experience in the third sector and transferred my skills to the role in Celtic.
Typical week at Celtic: I am the person people go to process payments and audit accounts throughout the week. Students often visits me to discuss bookings and admissions.
Where you will find me: I can be found on the top floor in the main building in the Finance Department.
Favourite part of my job: I most enjoy international communications. I like building relationships with our agencies across the world.
Favourite part about working in Cardiff: everywhere you need to go is in walking distance!
Best moment at Celtic: I have had lots of lovely moments at Celtic. I think the best thing is when students make progress. For example, seeing the impact of our IELTS classes; when learners arrive and struggle to speak and then they finish speaking fluently with a place in a UK University. Also, when I meet big Manic Street Preachers fans from Japan!
Where to go and what to eat in Cardiff ??️ ☕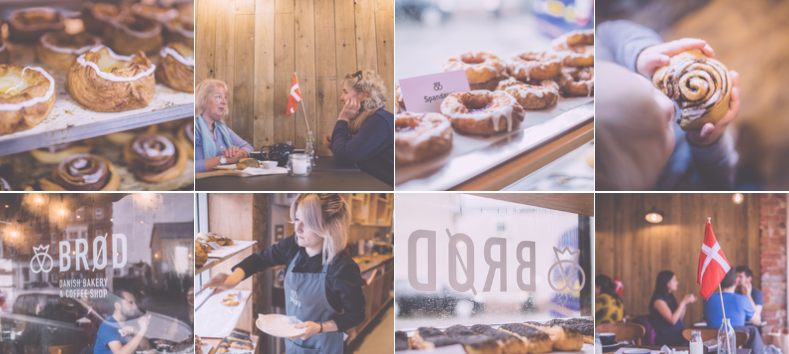 Where I eat my English/Welsh breakfast: Waterloo Tea in Wyndham Arcade – it has just been voted the number one independent shop out of all the Arcades in Cardiff.
Favourite Cardiff coffee shop: Cafe Nero.
Best place to eat lunch in Cardiff: Crumbs, it is a super healthy place!
Favourite Cardiff bakery: Brod, a Danish bakery.
Best place to eat dinner in Cardiff: I love Efes BBQ, it is a Turkish restaurant.
The most delicious Sunday Roast: at my Mum's house!
Favourite place to have a drink: Tiny Rebel or Deli Rouge (Deli Rouge has a brilliant live music night every Wednesday).
Best Cardiff park: it's hard to compete with Bute park.
Words of wisdom for new students ?
Don't be afraid to ask for help when you are in Celtic or out around Cardiff, people will be happy if you practice your English with them.