20th March 2017
This week, we are holding a Shakespeare week at Celtic English Academy. On this occasion we have asked our staff about their favourite Shakespeare play.
Here is what they had to say:
Christina
"I love Shakespeare so it's an exciting week! I have two favourites plays: ! I love Much Ado About Nothing (comedy) and Othello (tragedy).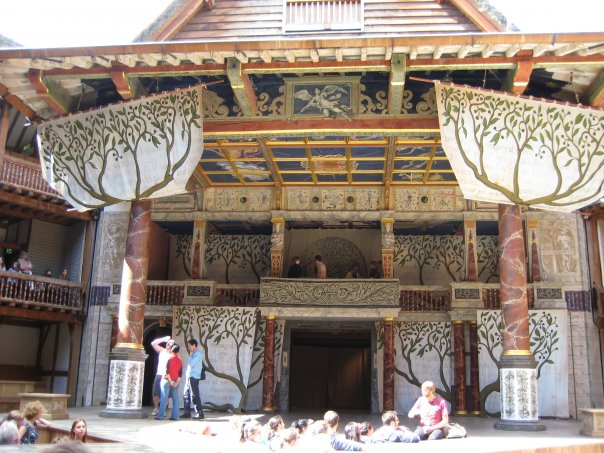 Although the language can be difficult at times, Shakespeare's work speaks to experiences that everyone can relate to – love, loss, regret, friendship and more. I also love the ways in which he explores concepts of identity as well as what it takes to make his audiences laugh and cry.

I have seen Othello, Love Labour's Lost, Henry VIII and Macbeth at the Globe Theatre in London and Hamlet in Stratford-upon-Avon. I loved them all but I really enjoy being in the audience at the Globe. You can pay just £5 to be a 'groundling' which means you can stand up by the stage and get close to the actors (and the action!)."
Alun
"One of my favourites is King Lear. I like the subplots, the grand themes of honesty, flattery, madness, filial devotion, pride, the rising power of the storm as his madness develops, the social hierarchy turned on its head with the fool and Lear. I also like that the play casts France in a relatively positive light.
I also like the Tempest, for similar reasons but also that the revenge is moderate and controlled, although it's years since I've read it and I've never seen it.
I remember seeing The Merchant of Venice when I was a kid. I've also seen Twelfth Night. I've seen film adaptions of many more."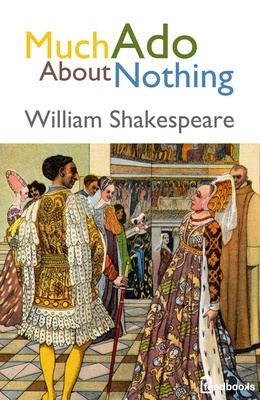 Lisa
"Having studied English Literature I've read lots of his plays but for some reason 'Much Ado about Nothing' is one of my favourites. I've seen Romeo and Juliet which I liked but as it is a classic I already knew the ending. I'd like to watch A Winter's Tale."
Cat
"I'm a big fan of King Lear- I think it's a perfect tragedy! I've seen several Shakespeare plays: I've seen comedies (A Midsummer Night's Dream and Much Ado About Nothing), tragedies (Romeo and Juliet; Macbeth; King Lear) and histories (Henry IV). I'd recommend that everyone should try to go to the theatre to watch a Shakespeare play at least once in their lifetime- it's a great experience! But I think you should have an idea about what the play's about and also about the main events and characters before you go- that way it reduces the strain of trying to understand what's happening, and enables you to enjoy it all a bit more!"
Steven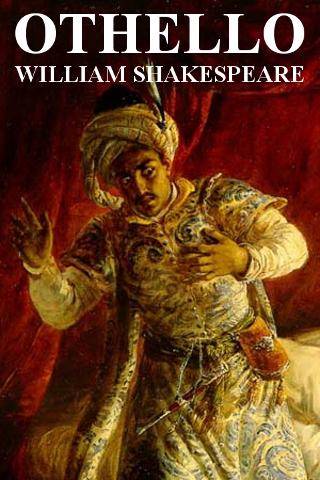 "My favourite Shakespeare play is Othello. Shakespeare's work is universal because regardless of context it always deal with the basic human motivations and emotions.
I have seen productions of Henry V, Romeo and Juliet and Macbeth. I recommend reading the synopsis before attending a play, as it makes it easier to keep up with the complex language. It's always impressive and enjoyable to see actors commanding such poetic writing."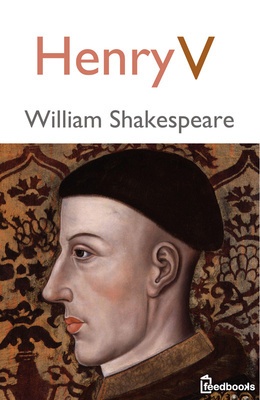 Darren
"My favourite play: It's a tight race between Othello and Henry V.
Shakespeare speaks to all of us in a variety of ways. The timeless tales of love, revenge, betrayal and sorrow are universal and relate-able. History had usually been written and patronised by Kings and great philosophical figures yet with Shakespeare, a normal man from humble beginnings in a sleepy Midlands town rises to fame on his own merits. Many of the words we use today were created by Shakespeare and the idea that a man with only the power of his pen and his boundless imagination could with enough determination, change the world as well as hold a mirror to it and each of us.
I have seen Romeo and Juliet, Macbeth and a Mid-Summer's Nights Dream. Perhaps in a age of technology and gadgetry we need Shakespeare more than ever."
Marta
"Every summer, The Lord Chamberlain's Men – an open-air theatre company – perform a Shakespeare's play in the grounds of Cardiff Castle. Two years ago, a friend of mine and I went to see 'Twelfth Night' and we really enjoyed it. You are allowed to bring your own rugs and picnics, which creates a relaxed atmosphere. The weather was luckily on our side and the setting was ideal. Even though the quality of the sound wasn't great, the play was funny, the actors were really good and the set was simple but effective. It was like being transported to another era."
Look out for Shakespeare open-air plays at Cardiff Castle this summer! This year will be the Comedy of Errors and you can buy tickets here.
What is your favourite play? Share it in the comments below.