13th February 2019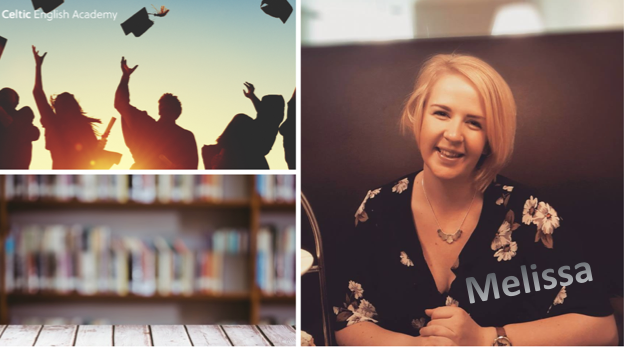 All about me!
Name: Melissa
Nationality: Welsh
Favourite book : The Kite Runner – Khaled Hosseini
Three fun facts about me:
1 – I'm rubbish at pub quizzes
2 – I love to bake!
3 – I love highland cows 🙂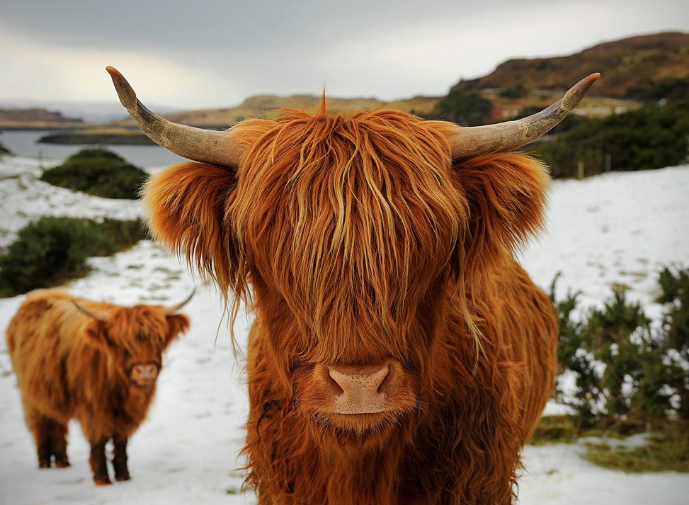 My Background
I graduated from the University of the West of England in 2016; having studied English Literature for three years it was time to put the books down for a while! I loved university and made the most of student life, I joined their Bar-school society, travelled to Krakow and became a coach and mentor for my peers. I met loads of interesting people from around the world and made some life-long friends.
University was a scary adventure for me! I'd never lived away from my parents before and I was going to be (only!) two and a half hours away. I felt home-sick for several weeks; I missed my family and thought that maybe I had made the wrong decision. Eventually I realized that everyone felt the same – it wasn't just me! It helped us connect in classes, soon we were exploring Bristol together. We went to music gigs, stand-up poetry events, shows at the theatre, Bristol's harbor-side summer festivals and found all the hidden cocktail bars: The Milk Thistle was my favourite!
I worked hard throughout the three years that I studied English; in my final year I wrote 10,000 words for my dissertation and received a first (top marks!). Overall, I graduated with an upper second class honours degree; graduation was such a lovely day spent in the sunshine at Bristol Cathedral with friends and family.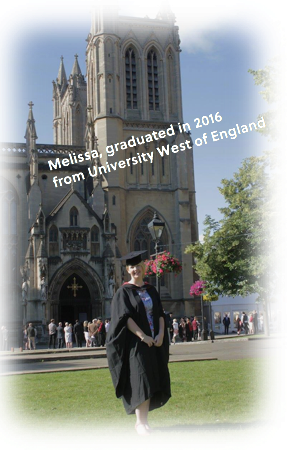 Once I had graduated everyone kept asking me – "what next?", but I didn't really know! I knew that I had some valuable skills and wanted to work to help people build their futures. I worked for a year in a Community Interest Company at a high school, running projects for BBC Children in Need and The Welsh European Funding Organization. These projects helped students gain more work experience in areas such as engineering, construction, agriculture – and many more! We helped them gain confidence and qualifications in a subject that they loved.
I soon realized that I love working with students!
So, I started working in the Admissions department for UWE and helped students from across the world with their applications to university. This was a really rewarding role; I spoke to students daily and advised them on how to make their career dreams become a reality – what subjects they could study, what qualifications they needed and how to apply. I learnt lots about the international application process for university; I talked with students about their IELTS, pre-sessional courses, sponsorships and visas too!
Here at Celtic
Now I'm here at Celtic, and I love it! Everyone is so friendly and helpful. I joined the academic team in October managing the Occupational English Test and working as the University Counsellor. I'd love to help anyone that wants to study at a university in the UK, the whole process can be a little scary, but I'll do my best to answer any questions that students might have! #Studentlife in the UK is really something that should be experienced, each city has its very own secrets to discover and hundreds of opportunities to help you reach your goals.
Job Role: University Counselling and Exams Officer
Where you will find me: Building 18, top floor
Favourite part of my job: For me, the contact with students is essential, I enjoy helping them with their university applications and seeing how excited and happy they are when they receive their university offers.