21st January 2017
Get up-to-date with British news, business, culture and English language learning. Every week we summarise the news to give you some insights into what is happening across the UK.
Games for learning

Playing is a way to learn. Marzano Research has recently published a study that suggests using games and playing is an effective way to learn. Games help you to learn 'effortlessly' by engaging the whole brain. If students have material which is interesting, they are more likely to remember it. To find out more information on why games are good for learning click here.
Fly to Cardiff
Have you considered booking a flight to Cardiff? Now it's more affordable and convenient than you might think. Low-cost airline Flybe plan to continue and extend its Cardiff to London Service. The flight is just under an hour and it is a great additional option for those who want to visit the capital of Wales easily and economically. Read more about Flybe's offers here.
Cardiff: one of the world's best cities for attracting talent
Cardiff is one of the world's best cities for developing, attracting and retaining highly-skilled staff, according to new research.
The inaugural Global Cities Talent and Competitiveness Index (GCTCI), from HR solutions company Adecco Group, assessed 46 cities across the world – ranking Cardiff 11th. According to Insead, the indices measure how countries and cities "grow, attract and retain talent". Full report is available here.
Shakespeare Lives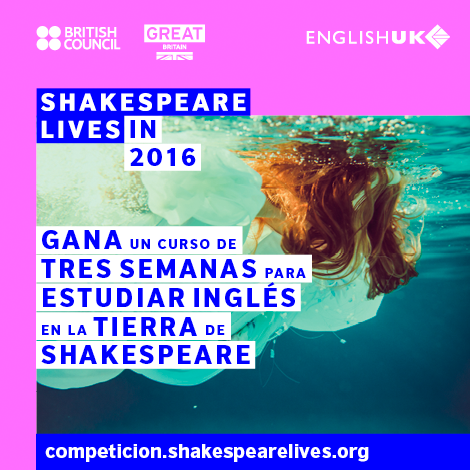 The winners of Shakespare Lives competition have been announced and we are looking forward to meeting Javier at Celtic English Academy.
Javier is one of nine lucky students who will be arriving in the UK from Mexico over the coming weeks to start his three-week English language course. To view his winning video click here.
Don't forget to follow us on Twitter and Facebook as we will be sharing his experience of learning English in Cardiff.