29th March 2019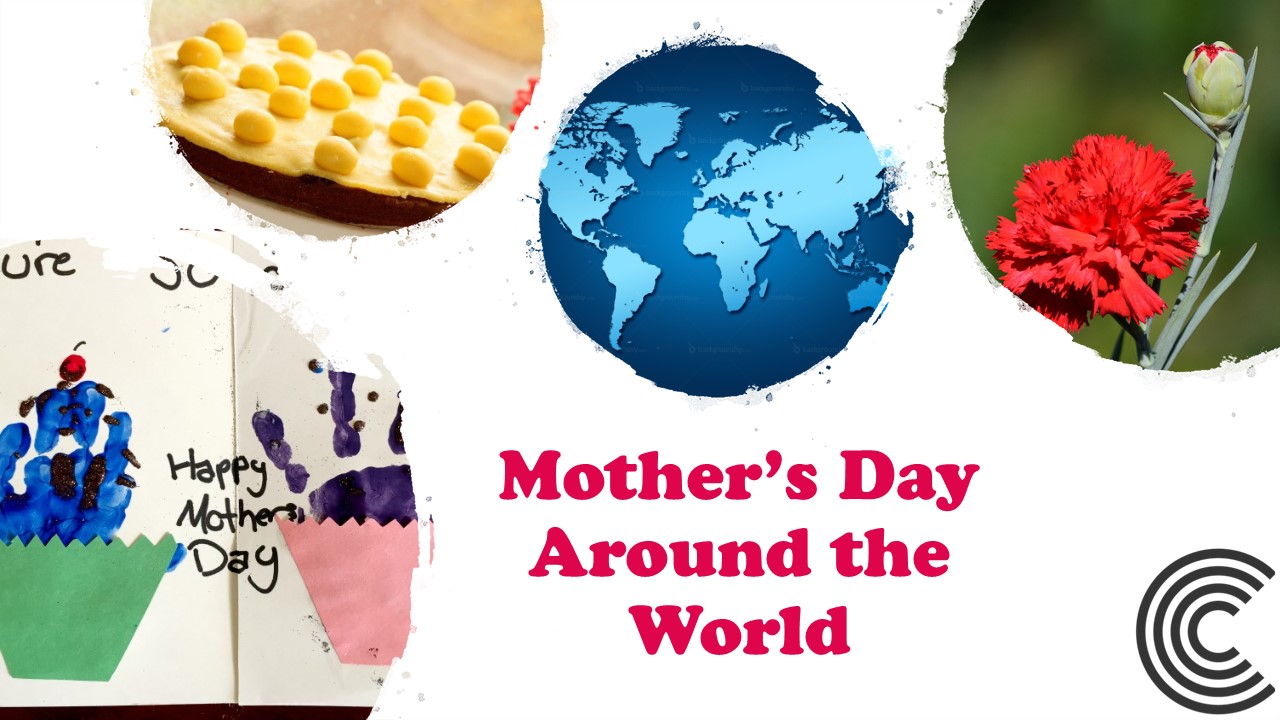 Perhaps you have noticed the posters, flowers, cards and adverts around the city recently. You may be asking yourself, what is the special occasion? The answer is: it is Mother's Day in the UK on the 31st March 2019. This day gives us the chance to celebrate mothers and grandmothers. Whilst this tradition is widely acknowledged around the world, each country has its own local customs.
South Korea and Japan
May 8th is designated as Parents' Day in South Korea. Traditionally children make red carnation flowers out of paper and give them to their parents to wear. On this day, you will see lots of adults walking around public places, proudly wearing their flowers.
Japan also celebrates Mother's Day in May, on the second Sunday. Similarly, red carnations are given as gifts to mothers by their children. Whilst, meals on this day are based on eggs, such as tamagoyaki and chawanmushi.
Why carnations? I hear you ask – well, carnations are steeped in history, dating back more than 2,000 years, and have been used as a symbol for love, motherhood, good luck, admiration and affection.
Brazil
Second only to Christmas, Mother's Day is an extremely popular occasion in Brazil. It is celebrated with big family barbecues, going to church and special children's performances.
Ethiopia
Here, Mother's Day comes at the end of the rainy season, forming part of the Antrosht festival. When the sunny weather arrives, families celebrate with a feast. Traditionally, the families' daughters and sons bring an array of different vegetables, spices, cheeses and meats to enjoy.
India
Mother's Day is celebrated alongside a special Hindu festival in October called Durga Puja. During this festival, people celebrate the goddess Durga (Divine Mother). Friends and family gather together during this time to rejoice the triumph of good over evil.
Peru
In Peru, another mother takes centre stage in the celebrations – Mother Nature (Pachamama). The Andean population honor her on Martes de Challa by burying food, throwing sweets and burning incense.
UK
Finally, here in the UK, Mother's Day or Mothering Sunday is celebrated on the fourth Sunday of Lent each year. Lent is a period of fasting before Easter. It was often known as 'Refreshment Sunday,' because strict Lent fasting rules were set aside for this occasion.
Children would traditionally bake a Simnel cake, known as a 'mothering cake', and pick flowers for their mother.
So, as we have learnt, Mother's Day is more than just another commercial holiday. It has deep roots that connect families, communities, cultures to one another and our natural environment.
#motheringsunday #mothersday2019 #lovemothernature