21st February 2019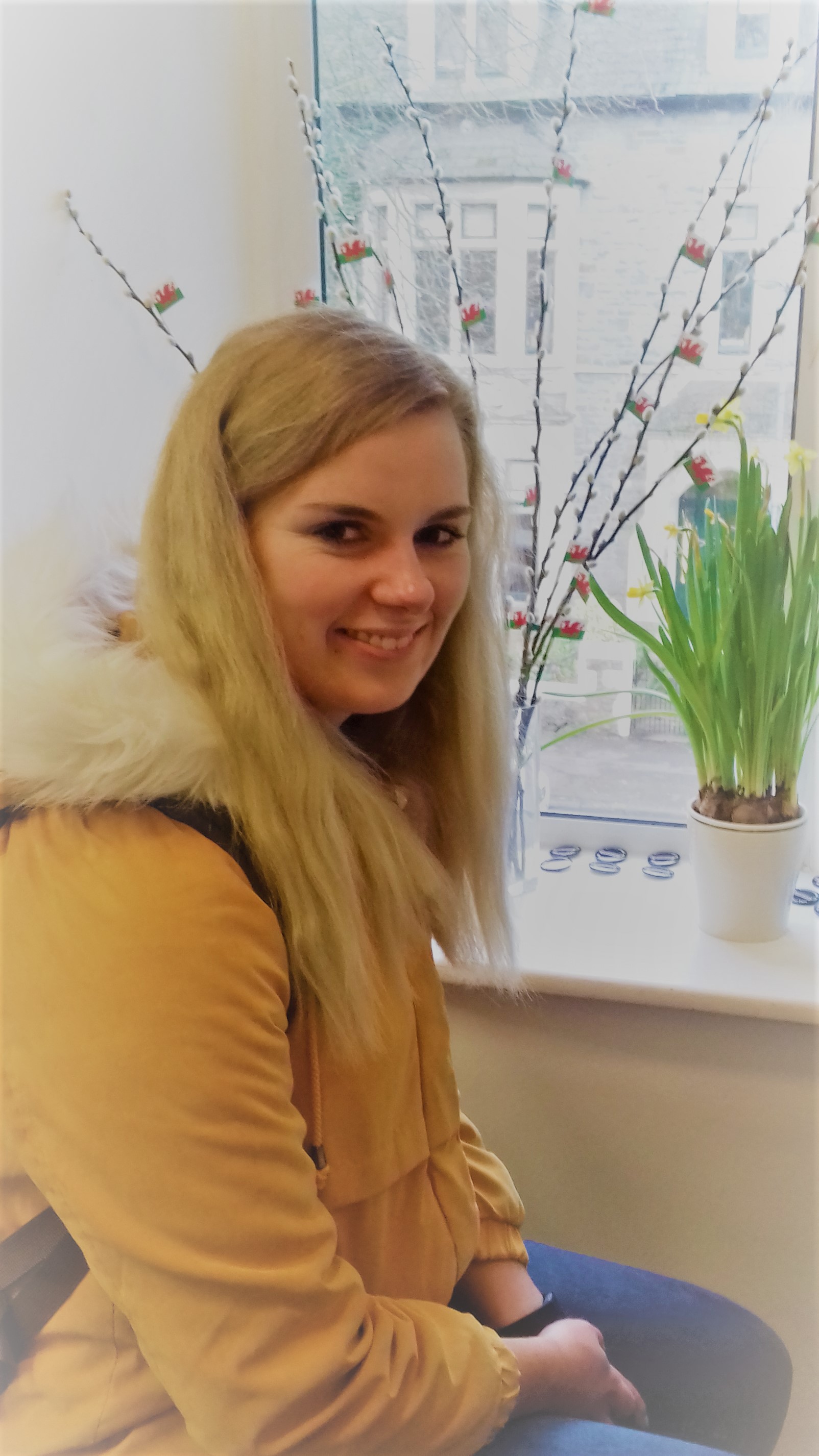 Hello! I've been having such a great time in Cardiff and working at Celtic English Academy that I'm quite sad to be leaving soon to continue my studies in Germany. And that got me thinking….how can I make the most of my remaining time in this beautiful capital city?
What's happening in Cardiff in the next few weeks?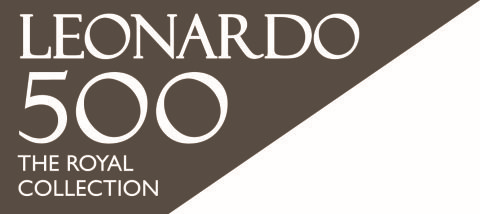 This week, I went to the National Museum to see the Leonardo da Vinci: A Life in Drawing exhibition and I really recommend it. It only costs £4 if you show your student ID (the rest of the museum is free, so you can spend a whole day there if you'd like to) and you can see twelve original paintings by the amazing Leonardo da Vinci. They are on display until May 6th, so you still have plenty of time to see the exhibition. You can buy tickets on the day of your visit, but you need to be early – there may be long queues!
Apart from visiting this exhibition, what else can you do in Cardiff in the next few weeks? Here are some ideas: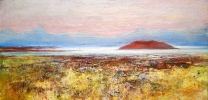 If you like art, I have good news for you: There is another exhibition that you might enjoy, this one is at the Albany Gallery (74b Albany Road). It displays works of the three landscape artists: Karl Davies, Peter Kettle and Euan McGregor, who are all from Wales. You can have a look at their paintings from February 14th to March 9th. The admission is free for everyone.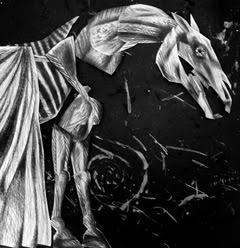 In case you are not interested in paintings but in music, you could go to see the Berkeley Ensemble performing The Mare's Tale at the Royal Welsh College of Music and Drama (Castle Grounds, Cathays Park) on February 28th at 7.30pm. The Mare's Tale is a musical score inspired by a series of drawings by Clive Hicks-Jenkins. These drawings, and therefore the corresponding music, are based upon the oldest Welsh midwinter traditions and the cult of the horse. The concert costs £12 for students. Don't miss it and book your ticket here: https://www.rwcmd.ac.uk/whats_on/tickets/book.aspx?EventInstanceId=47202.
From 6th to 10th March you could pay the Gallery Gift Shop (craft fayre) a visit. At this small fair, a collaboration of artists, artisans, crafters and photographers from around South Wales offer their unique and hand-crafted products. It takes place in the Norwegian Church in Cardiff Bay and the admission is free.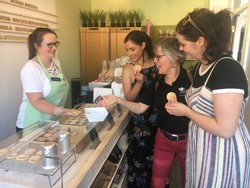 If you've always wanted to know what traditional Welsh food is like? Go on a Cardiff Tasting Tour! This walking and tasting tour will take you to seven different places, where you can try Welsh and Cardiff's cosmopolitan food and drinks, for example delicious cakes, sumptuous cheeses, and fragrant ciders or beers. You can go on a tour every Friday and Saturday from 10.30am to 2:30pm. Book your ticket online for £40 (http://lovingwelshfood.uk/product/cardiff-tasting-tour/) and meet the tour guide in the gift shop inside Cardiff castle at 10.15am.

Now that you've eaten so much, you might want to burn some calories. How about participating in Cardiff's Resolution Run on March 10th in Bute Park? The entry fee is £15, and you can decide how many miles you want to run. The Resolution Run is an annual event in Cardiff and supports stroke patients in Wales. Be aware that you need to be at least 18 years old to participate.
And of course, don't miss the annual St David's Day Parade on March 1st. To celebrate the Welsh patron saint's feast day, a huge parade is organised every year. You can either watch the parade or even be a part of it if you register as a contributing group in advance (download the forms here: http://www.stdavidsday.org/pages/about.html). If you want to join the parade as a group, make sure you look Welsh: wear traditional Welsh clothes and maybe carry a Welsh flag. Whether you are walking along or just watching: The parade starts at 11.30am on King Edward VII Avenue and then criss-crosses the city centre.
Choosing to attend one or more of the above-mentioned events, I am sure the next few weeks in Cardiff will be exciting and wonderful!
Images from: https://museum.wales/cardiff/whatson/10265/Leonardo-da-Vinci-A-Life-in-Drawing/
http://www.albanygallery.com/index.php?page=5&p=2
https://www.visitcardiff.com/event/the-mares-tale-berkeley-ensemble/
https://cardiffharbour.com/events/gallery-gift-shop/
https://www.pinterest.co.uk/pin/571535008931664503/
http://www.stdavidsday.org/pages/about.html