29th November 2017
A warm Welsh Welcome to our students from Guatemala!
3 weeks ago, our final junior group for 2017 arrived in Cardiff. As the saying goes, 'time flies when you're having fun' and that has definitely been our experience. In lessons, we have learnt about British culture; world music; literature; inventions and sport to name a few. The students have had the opportunity to share their opinions, be creative and develop their awareness of the UK all through the medium of English.
April, was one of the group's teachers and here is what she has to say about the group:
"It has been a privilege for me personally to meet such mature, enthusiastic and inspirational young ladies from South America. I feel that I have learnt just as much from them, as they have from me."
The group had also a chance to take part in many social activities. Here are some photos of the Guatemalan students' time in Cardiff and the UK.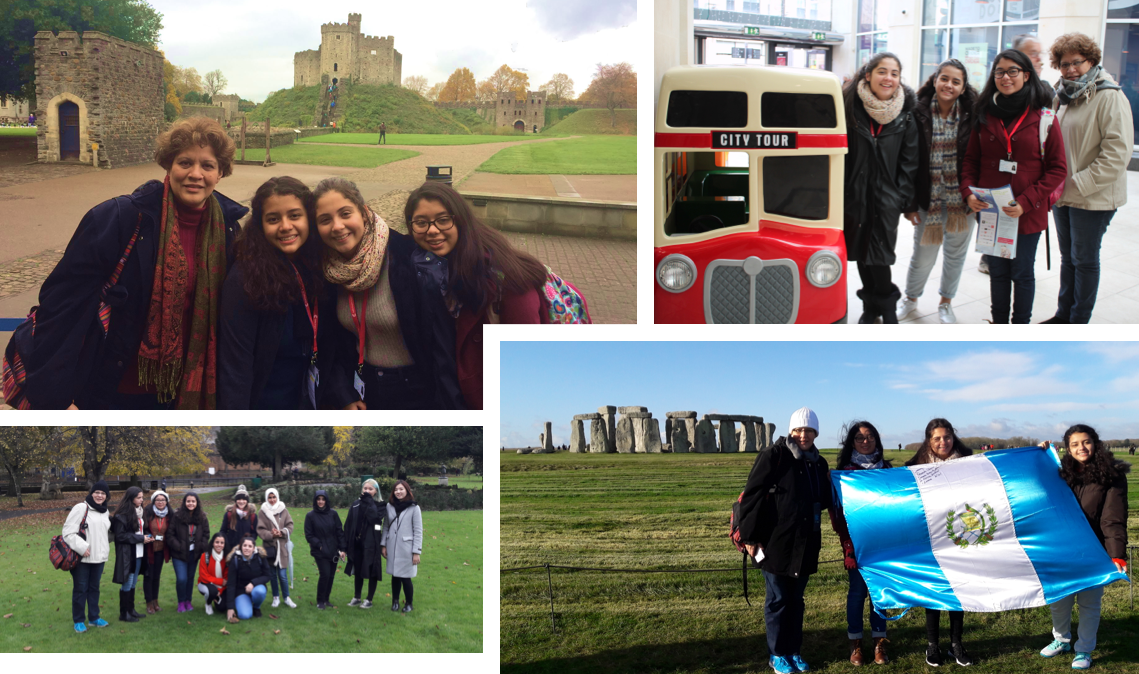 Remember there are lots more information about our junior programme here.