4th August 2017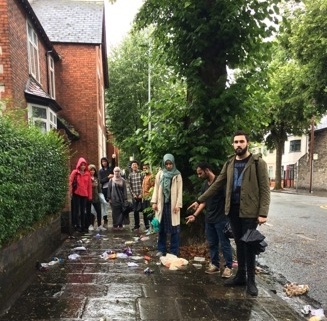 We at Celtic English Academy are pleased to invite everyone to join our new campaign "Don't fill the landfill". We hope you can support our aim and help to gain 5,000 signatures.
As the start of the summer term, our teacher Claire with her students started a class project on recycling. They have discovered that many residents aren't recycling correctly and found that a lot of people simply don't know which items could be recycled and they did not realise how long landfill items would take to biodegrade.
"When we informed them, they were shocked and wanted to do more to recycle. This encouraged us to come up with a possible solution to limit the amount of items placed incorrectly in black/green bags. We hope this will encourage people to take more responsibility for their waste management and, in the process, prevent recyclable items from going straight to landfill," says Claire.
Claire's class has submitted her petition to the National Assembly to urge the Welsh government to either issue new black wheelie bin stickers or printed wheelie bins which encourage people across Wales to consider the bin's contents before leaving it on the kerbside for collection.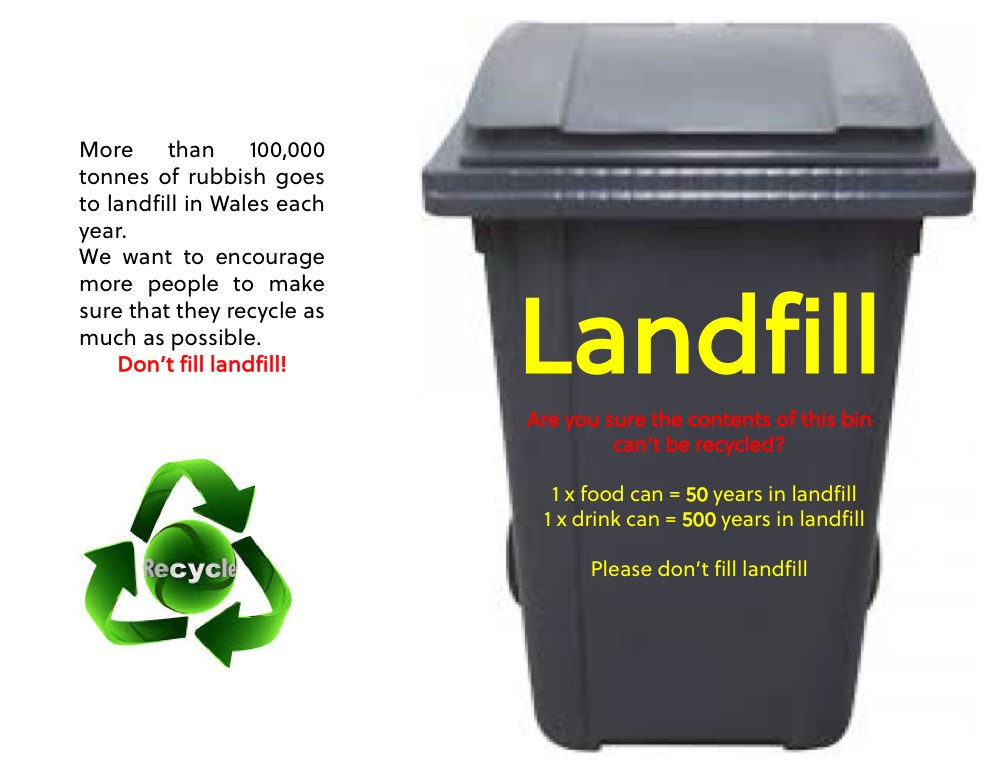 "We feel that by explicitly describing the bin as a 'landfill' bin, this will serve to reinforce consideration for the items contained within it. Ultimately, we want to encourage people to recycle more as well as help to reduce the amount of recyclable goods that end up in landfill."
Their petition has gone live and the Assembly has allocated a 6 week deadline in order to achieve the mandatory 5,000 signatories needed for the proposal to be formally heard in the chamber. That gives us a deadline of 7/9/17.
We hope you can support us to gain these 5,000 signatures!
We love Wales – let's keep it beautiful for generations to come.