9th March 2018
Did you know that yesterday we celebrated International Women's Day? ? Read the stories about Joanna, Ariane and Shoko – a few of many inspirational women in Celtic English Academy
Joanna Touray: Her experience volunteering in developing countries.
Joanna has been teaching at Celtic for 5 years and is well-known among the students, but many of you might not know about her life before becoming an English teacher.
When she was 16 her family moved to Zambia for one year. During the time she spent there, Joanna taught a 15-year old boy who couldn't attend school because of illness and it was during this year in Africa that she decided she wanted to help other people.
After studying languages at university, she worked for a while at a secondary school teaching French and Spanish, but she wasn't a regular teacher. She cared about what was going on in her community, her country and her planet, so she became a global teacher: She encouraged the students to get involved in topics like justice, fair trade, ecology and diversity They set up a group that attended conferences, visited farms, went to protests and wrote to ministers.
Then she took a huge step: she quit teaching and started working full time for charities. They had several goals: establishing links between towns in the UK and towns in developing countries and sending volunteers abroad to help in schools, orphanages and on farms. For those years she spent time in places like Kenya, Ghana, Gambia and India.
Joanna has had a challenging but very interesting life. Being a woman hasn't stopped her from doing anything and she has always been treated as an equal.
Her story encouraged me to engage for change and to try to make the world a better place.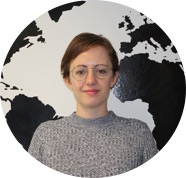 Ariane Parry: Her story about growing confidence in one's own creativity.
Ariane is a very imaginative woman. Her lessons are full of creativity but there are a few things about her that you might not know: She likes writing poetry, fiction and she is also a filmmaker!
Before becoming a teacher, Ariane worked for a while in TV and during that time she met many people who worked making movies and thought "I can do that!". In 2014, she wrote and produced her first short film: Any Time, Any Place, a comedy about time travelling. She was even nominated for an award for that movie! After that, she directed the short film Alice in Motion (2015), which is about a girl who goes to a dance lesson.
TV is not an easy world for women. For example, only five women have been nominated for Best Director at the Oscars. To make a movie you need the confidence to approach people and to believe that your story is worth telling. Usually, men find this easier, but Ariane's experience shows us that once you start trying, you realize that it is not that difficult!
Ariane believes that more women should make films about day to day life. She recommends watching the documentary No cow on the ice which is about a young Spanish man who moves to Sweden for work and shows how he struggles to learn the Swedish language. This is a beautiful example about how "Inspiration can be found anywhere."
I find her story very inspiring. It encouraged me to be aware of my creativity and not be afraid to do things that might look difficult. Sometimes you just have to start trying.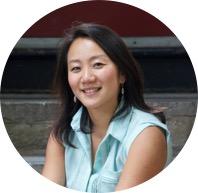 Shoko Doherty: Her journey from student to CEO
Shoko is Celtic's CEO and you can see her almost every day coming and going. She is very busy but she doesn't lose her smile. But… how did she become Celtic's CEO?
The first time Shoko set a foot in the school was 14 years ago as a student. She came all the way from Nara (Japan) to Cardiff to study music at university and she spent time improving her English at Celtic before going to university.
When her English was good enough, she didn't lose contact with the school. On the contrary, she started working here part-time while she was studying. At first, she worked as a receptionist. After that, she assumed several roles including working as Celtic's accommodation officer and marketing manager. And now she is the CEO of Celtic, which involves taking care of the school's external relationships and a lot of travelling! She is also a member of the board of English UK.
And on top of that, she is mother of two young children. So, how does she manage to deal with everything? One of the secrets is that she loves her work: "When I see the students I have the feeling that me and the people I work with are achieving something together, we are being part of somebody's life and changing it." She admits that being non-native English speaker can be challenging, but it allows her to understand how the students feel when they come to a foreign country so far from home and family.
She is a role model for our students, having been a student herself and becoming the school's CEO.