2nd July 2016
Of all of the messages that we receive here at Celtic English Academy, this week we received the one that has without doubt delighted us the most.
Every Monday, students from all over the world start their studies with us at Celtic English Academy. Students arrive with different levels of English, for different durations, different reasons to study English and with different cultures and plans for the future.
Of course many life long friendships form here in Cardiff, as students study and socialise together at the academy. However, last year, amongst the transient buzz of students coming and going, for two students, this relationship was set to go beyond just a tearful farewell.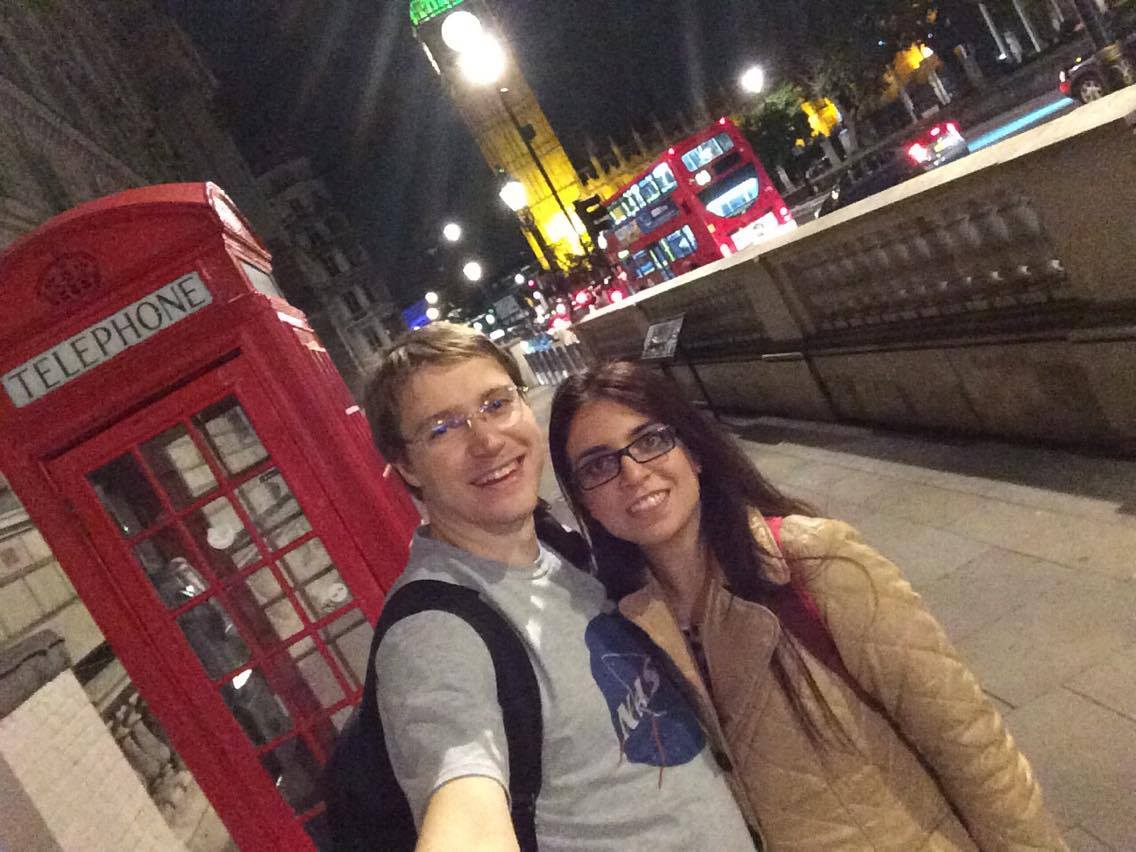 From opposite ends of Europe, Rinat from Russia and Maria from Italy, met here in Cardiff whilst both studying at Celtic English Academy. Within no time the couple became more than just friends and were inseparable throughout the remainder of their studies.
The happy couple left us at the end of last summer and this week we received the fantastic news that they have tied the knot becoming Husband and Wife.
Maria considered it to be a fairytale experience in Cardiff, as their time spent here was unforgettable and with Rinat proposing on the top of a Welsh Castle. Having taken the time to write us a beautiful email thanking us for uniting her with her soul mate, Maria has kindly let us share this email with you.
It seems to be like yesterday, but It's already been a year since the moment that changed our life forever and split it into before and after: our arrival in Cardiff, as students of the Celtic English Academy.
During our studies at the school we weren't just lucky to have met here a lot of interesting people, good teachers and have had the chance to improve our English, but also we were able to make for something almost impossible.
We are ambassadors of two different cultures and countries, Italy and Russia, but we were able to find, among a 7 billion people who are living in this World, the halves of our hearts exactly here, in Cardiff, in Celtic English Academy.
It has been a wonderful, incomparable time, which now seems to be more like a fairytale than the reality, and even the time has changed its speed: days become weeks, weeks become months and months become years.
Everything was happened here: first dates, shared journeys, the first ice skating, and brave culinary experiments mixing Italian, Russian, Welsh and English cuisines, and even the wedding proposal on the top of the Old Castle, with the Red Dragon as the only witness, in the center of Cardiff.
Thank you so much Celtic English Academy, because you have radically changed our life.
Rinat & Maria Luisa
Husband and wife