17th June 2018
With the World Cup 2018 in full swing, why not brush up on your 'football' vocabulary? Check our new Study Tip lesson and learn new verbs, phrases and words.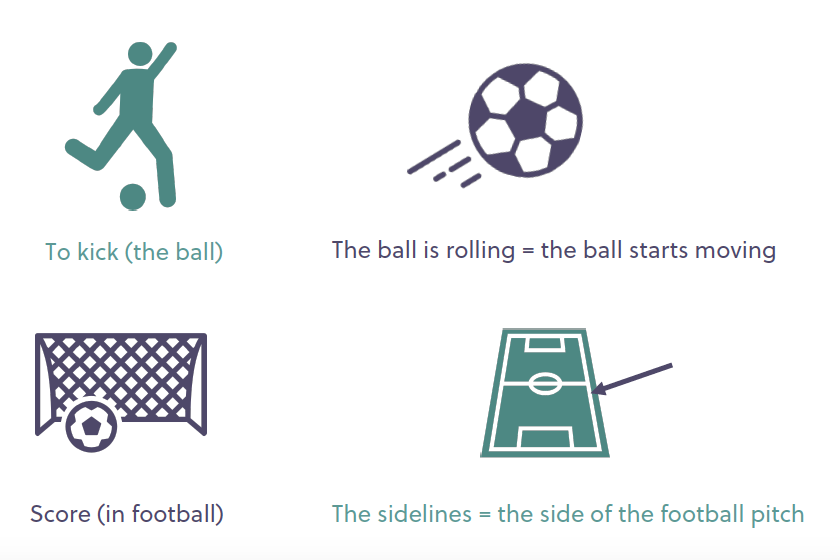 Idiomatic Expressions
"Get the ball rolling" = get something started / begin a process
Example:
We need to get everything ready for the party next week, so if you can get the ball rolling by sending the invites I would really appreciate it.
"Get a kick out of something" = to enjoy doing something
Example:
I got a kick out of going swimming with everyone yesterday, it was lots of fun.
"Watch from the sidelines" = someone observes a situation rather than taking direct action
Example:
I really needed your help to explain my problems to the bank, but you just watched from the sidelines!
"To know the score" = to be aware of the necessary facts
Example:
I'm really lucky; I don't need to explain everything to my boyfriend because he knows the score.
---
For more Study Tips, you can read our Study Tips posts.