Why did you want to be the activity leader at Celtic?
Well, ever since I was younger, I've always done youth work. I was brought up around a church, so I did a lot of youth clubs. I've done camps before in the summer where we've gone kayaking, mountain climbing, all sorts of things. I love doing these kinds of activities! It gives me so much fulfilment and enjoyment. Two years ago, my parents became home-stay providers for Celtic. It's been so lovely to meet students from all over the world along the way! When I saw the advertisement, I thought that I'd love to work for Celtic! I'd heard how the students had enjoyed so many wonderful experiences there. I also wanted to have an active job. I've been studying for four years; it gets really boring just sitting at your desk all day. This job is fantastic.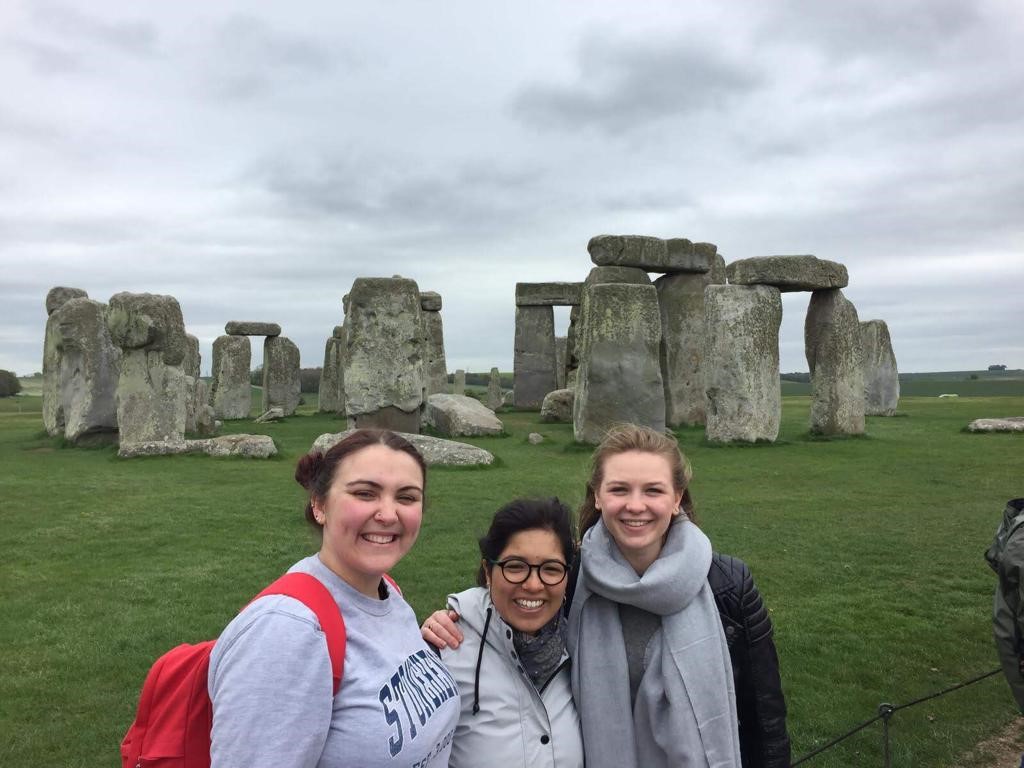 (Jess, far left, at Stonehenge with recent students)
What has been your favourite trip or activity that you've done/led?
One of my favourites was during my first week at Celtic. I supervised a trip to the Brecon waterfalls. We went with these two guys from Adventures Wales, Richard and Mark. It was really lovely; they were so funny! They took us on a great adventure. All the students were so happy, and it was a beautiful, sunny day. The most fun one I've led was going to laser quest. We did a free for all and everyone was just going for each other. It was boiling hot, but everyone just got a sudden burst of energy. Everyone was going mad; it was so funny.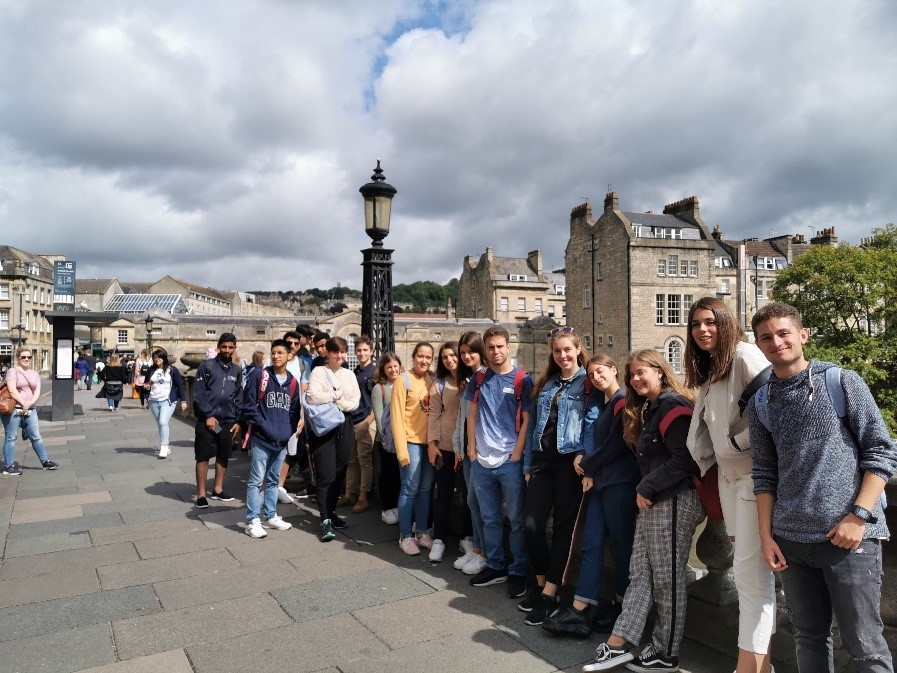 What are some of the challenges that you face in your job?
Obviously, there's always the language barrier. Also, I've been told that I talk really fast, which, being from south London, I do. I'm trying to get them excited, but sometimes I just need to slow down. But somehow it just works! For the students, it's really daunting being in a new country by yourself. So, it's nice to go in a group of people who are in the same situation as you. Usually during the weekend trips, I give them a tour and then they get to have free time. But I always say to them if you do not want to go around by yourself, I'm here for that. I see myself as someone to be a friend and a support to the students whilst they're at Celtic.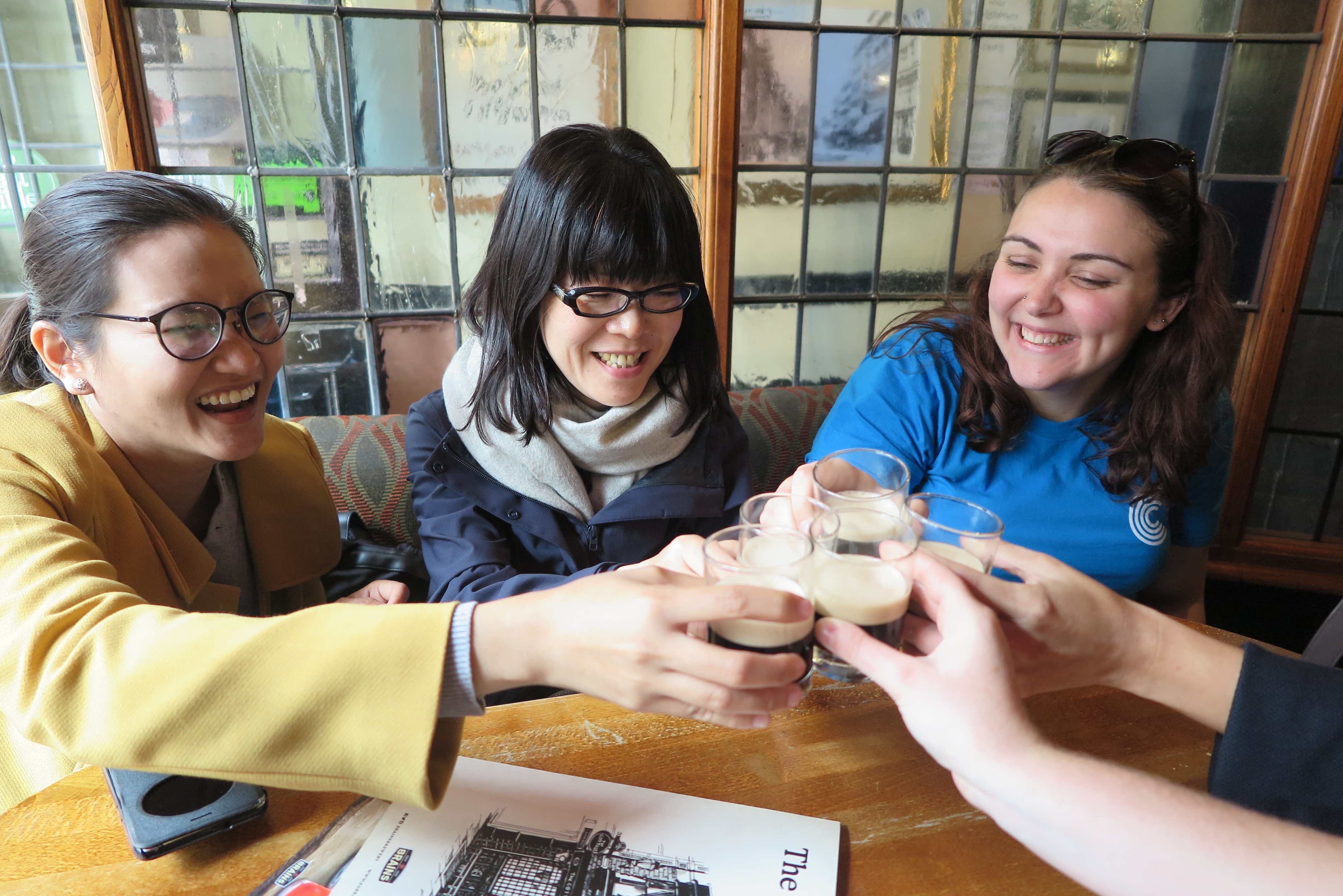 Finally, what's been your highlight whilst working at Celtic?
Overall, I think my highlight has been giving tours of Cardiff. Cardiff is my hometown, so I love showing off my city. I've been to the castle and the museum so many times, but I still love them. Welcoming other people into your home and making it their home is really special. My Mum always says, "there's no point being a homestay provider if you don't welcome them into your family as someone who you love and who you care for". It's a very similar idea with running the activities. It's really important to be enthusiastic and tell people: "this is my home! Look how awesome it is!"
To keep up to date with all the activities Jess and Celtic are running, make sure you check out Celtic's social media pages or ask at reception. There's always something exciting happening!