Alex: I think it's a really interesting conversation. Normally your first friends are made in kindergarten. But you start making your real mates when you're in college. But sometimes they're not going to be your friends for your whole life. There's a moment of realization that you'll have to go your separate ways and do different things. When you reach university, you'll meet people that will probably be your friends for a long time, because you have things in common.
Tomomi: I think it's a similar situation at Celtic to being in college or university. Everyone comes here from other countries, so they don't have any friends. We're all in the same position, so it's easy to find friends at Celtic.
Abdulaziz: Making friends at Celtic certainly has a lot of benefits. Learning about new cultures, speaking English. For example, this guy and his brother encouraged me to post photos on Instagram, whereas before I didn't put anything. Now I have lots of friends that I can fill my Instagram with.
Khalid: I think I've made many friends whilst being at Celtic. I'll keep in touch with them when I go home through WhatsApp and Instagram. It's important to find a friend who you can trust in. A good way to find friends is to have something in common.
Camille: Activities with a common passion, such as football, is a good way to make friends.
Alex: I have some fond memories with friends that come from supporting the same football team. We're Barcelona fans and in 2015 when we won the Champions League. I remember that day. We were all together and it was amazing.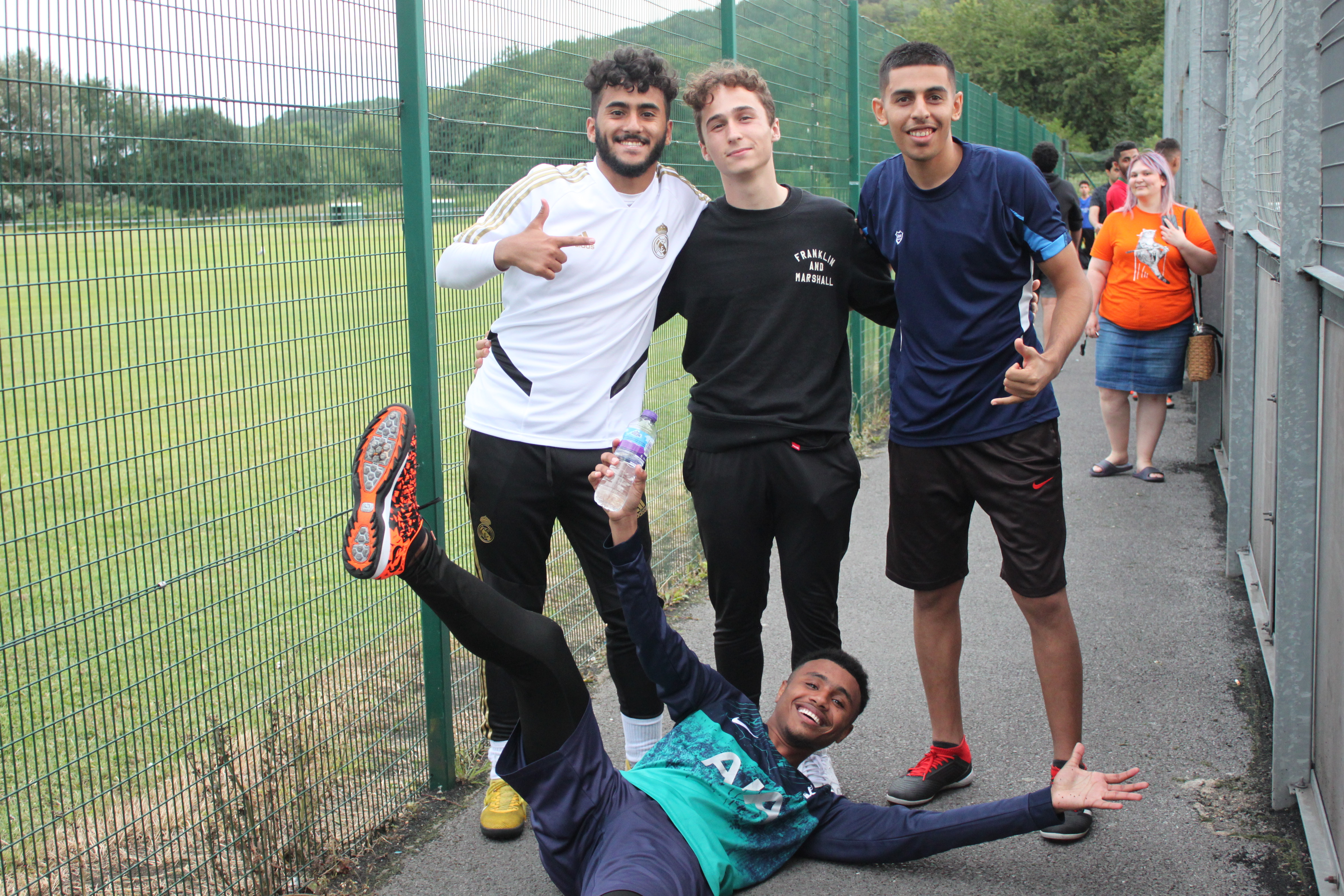 This sense of connection formed because of football was seen in Friday's football tournament. During the tournament, Celtic's strong sense of camaraderie and the strong bonds between the students from all over the world was clear! As well as discussing friendship and football, we also looked at the bigger, worldwide effect of friendship. We came up with lots of reasons as to why having international friendships can have positive effects on society. Here are a few of them:
Khalid: Having international friends is great, because you get to experience different cultures and different countries.
Aziz: I wouldn't know any other cultures if I didn't have friends from other countries.
Abdulaziz: You can try to fix relationships by understanding each other.
Alex: It helps to make a more peaceful society as you can understand other people.
Our discussion during last week's Conversation Café highlighted how incredible it is to have international friendships on a small scale and on a big scale! Sharing cultures and forming friendships are two really important reasons as to why learning English is so special. At Celtic, our students create connections and friendships from all over the world that last a lifetime!
If you'd like to join in on more discussions like these and meet more students, then come along to Conversation Café. It's on every Friday starting at 12:30!