29th September 2017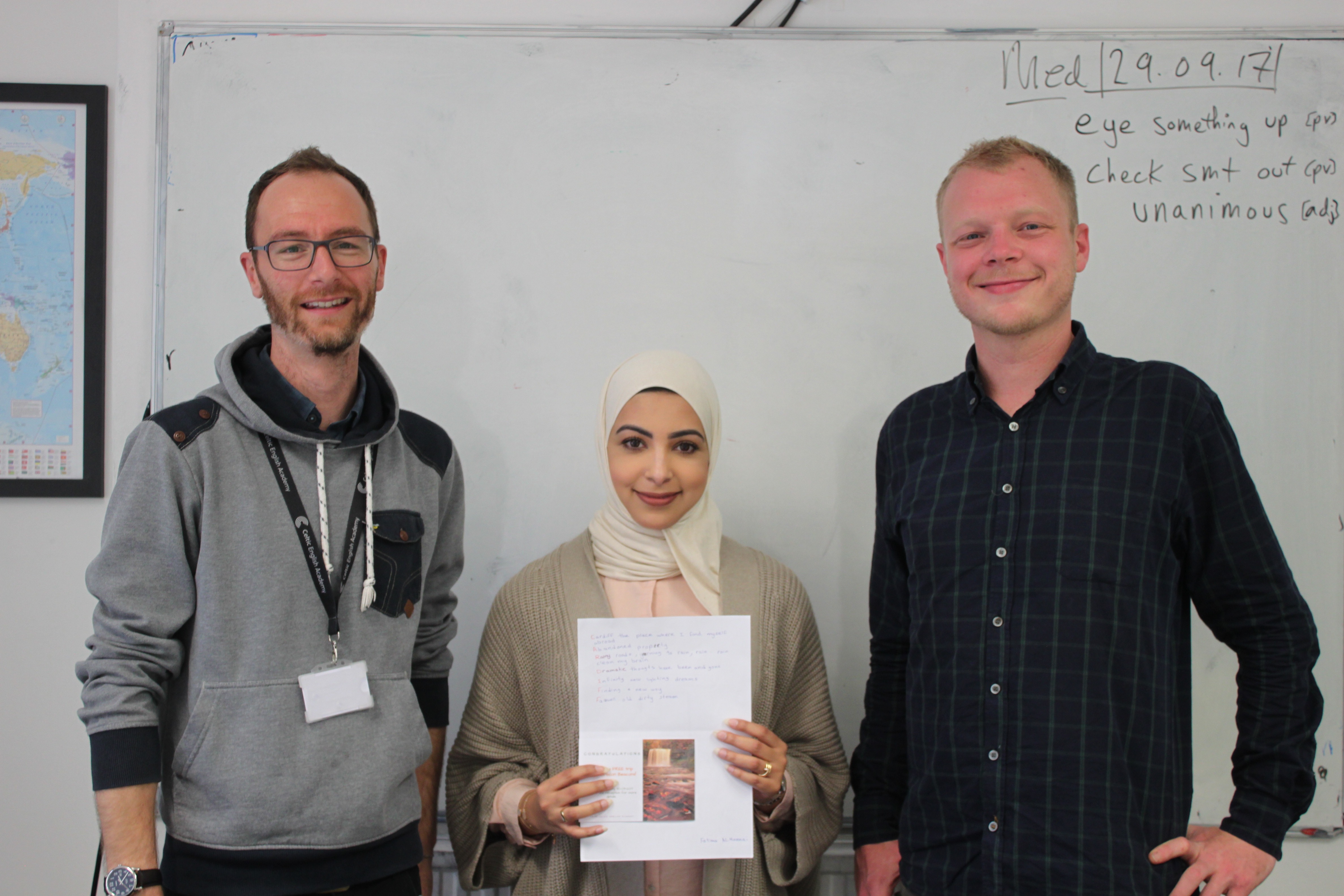 On Thursday we celebrated the National Poetry Day. As a part of it, Celtic students could enter our Poem Competition. It was great to see many of them submitting their stories for the chance to win a FREE trip to the Brecon Beacons.
Congratulations to Fatima, our winner!
We also would like to congratulate and thank all of you who joined the competition.
It was very challenging to choose the winners as we were really impressed by all the entries and the imagination that our students had.
Here is Fatima's poem:
"Cardiff the place where I find myself abroad.
Abandoned property
Rainy road, yearning to rain, rain…rain clean my brain
Dramatic thought have been and gone
Infinity new lighting dreams
Finding a new way
Farewell old dirty steam"
Thank you so much to all the people who joined the competition!