6th June 2018
Last month, we celebrated "Walk to School Week" and we are delighted to see more and more students and staff joining in. To mark this campaign, our intern, Edita shares her personal favourite places on her way to Celtic English Academy.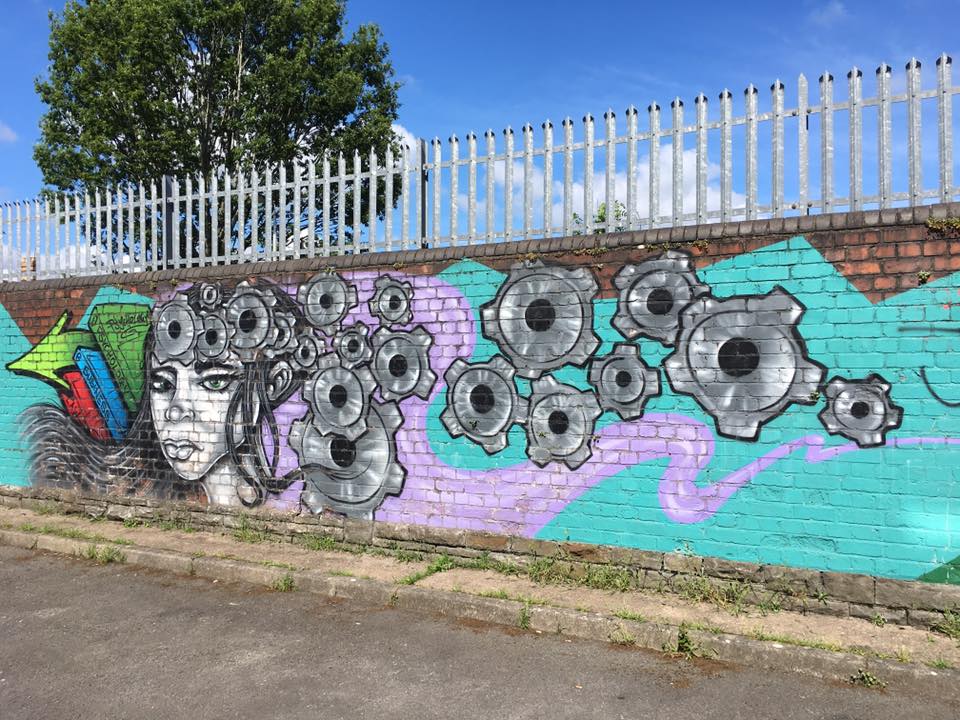 "In Germany, I always use the car to get. However, since I moved to Cardiff I walk! To the city centre, to meet friends and of course to school every day. It takes me 15 minutes from home to Celtic. 15 minutes- full of different things to see. Apart from the obvious environmental benefits of walking, I have found out that it has even more benefits for me personally. Walking keeps me fit but I also have time to think about certain things, to pay attention to little details and to get inspired by them.
I'm a huge fan of street art. On my way to school I get the chance to admire different kinds of art. I took photos of my two favorites. A piano painting on a wall under a bridge, as well as graffiti depicting the human brain as a mechanical process.
The buildings in Cardiff differ a lot from the ones in my hometown Dortmund. In my opinion they are much more charming here.I love walking along the busy streets in Cardiff. They are full of people with different cultural backgrounds, you can hear people speaking several languages by just walking past them.
Every morning I walk through Gorsedd Gardens and the view fascinates me every time. If the weather permits, I even spend my lunchtime breaks there."
How do you get to Celtic English Academy? Do you also walk? Let's us know!
✨Competition Time ✨
Simply take a photo of yourself when walking to the Academy using #CelticWalks and name your favourite places on your way to school. Alternatively, you can email your photos and paragraph to [email protected]
Prize: A FREE place on our school excursion to Gower ?
Deadline: Thursday 21st June 2018 @ 23:59
---
{{cta('3adf6974-b2c6-4930-953a-afafab7f1497')}} {{cta('dd1c381c-b518-48ba-8c5a-4d0fdc47d475')}}