27th July 2015
As promised, Saturday was a perfect bright sunny day for the Celtic English Academy Bath trip as two large coaches headed for the Beautiful Historical City. With a diverse mixture of our students of all nationalities there were no language barriers during the visual feast as we explored the breathtaking architecture of the city, which speaks for itself.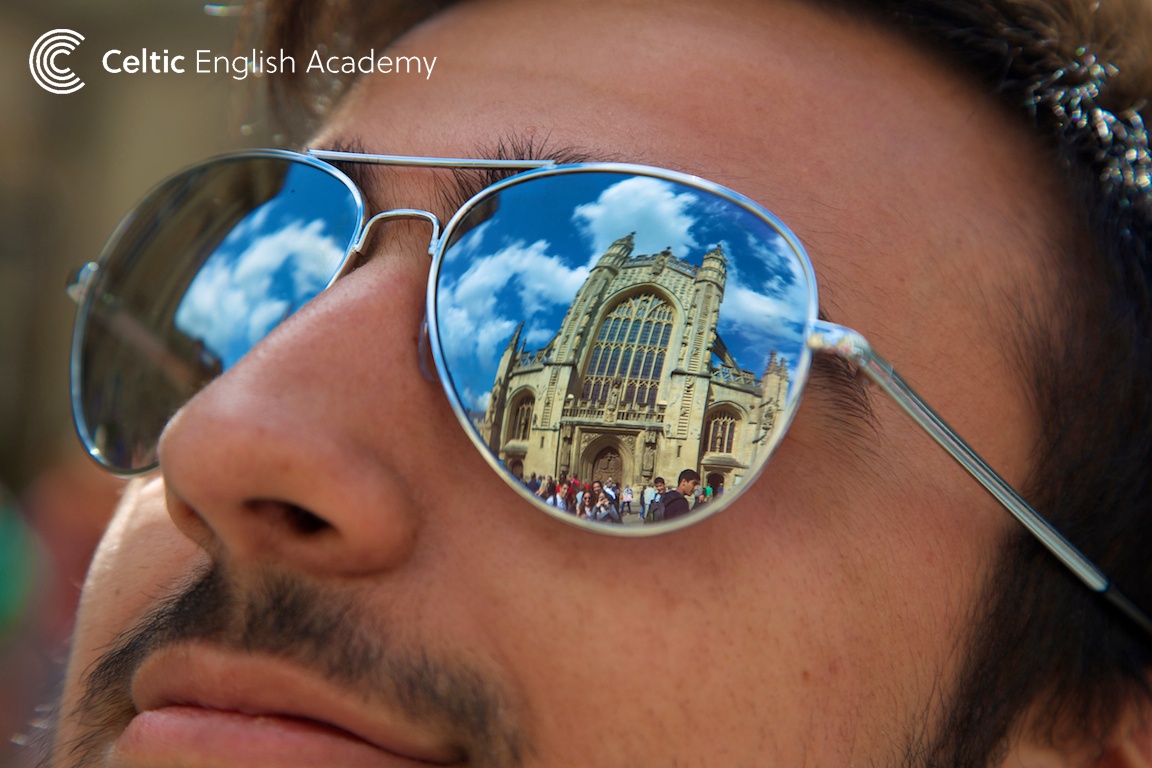 The city of Bath in South West England was founded in the 1st century AD by the Romans who used the natural hot springs as a thermal spa. It became an important centre for the wool industry in the Middle Ages but in the 18th century under the reigns of George l, ll and III it developed into an elegant spa city, famed in literature and art.
The Junior students especially enjoyed their day out to the historic city:
"Yesterday was a great day. Finally started reading my book, we went to a British city called Bath. I really enjoyed the time spent there because we went shopping and visited a very interesting museum"
Giovanni
"Yesterday we went to Bath, the trip there was about 1 hour. When we got off the bus we walked around the city and saw a lot of shops there. We were hungry so one of the kind leaders took us to the restaurant. We ate rice and curry. After we finished eating we went to Joe Malone and bought perfume"
Sultan
"Yesterday was a good day because we visited Bath, the Roman city. Yesterday was a tiring day!! And it was Laura's birthday, my favourite activity leader. I also bought blue and yellow sunglasses"
Paolo
"Yesterday we went to Bath, we went by a bus it took 50 minutes to get there. On the way we listened to music, talked and slept. We went to River Avon and split into groups and went to an Indian restaurant and we ate lovely food. After we saw the circus it was so wonderful. It was a lovely day, thank you leaders"
Khaled
---
Do not panic if you missed this trip to Bath as it is one of the favorites in our activities calendar and the trip is repeated often!
Alternatively if you want to make your own trip to Bath to see the sights, check out the official Bath Tourism website.