22nd June 2018
The Student Voice is a glance into the experiences of students from all over the world who have studied with us at Celtic English Academy, here in Cardiff. These testimonials are a first-hand reflection of the impressions left on each student from their time at our academy in the capital city of Wales.
At Celtic English Academy we value our students' feedback and their opinions, always using them to refine and improve the experiences of our future students.
Here is what Meral had to say about her experience: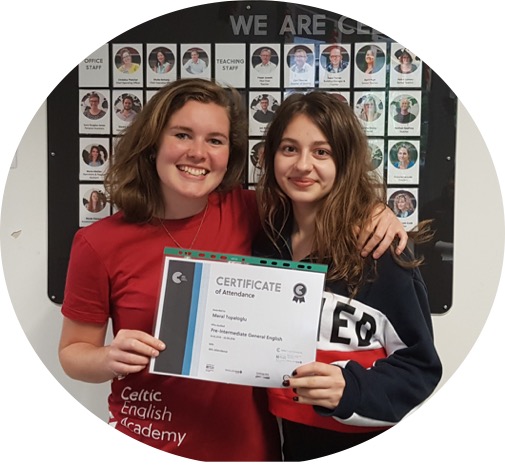 Name:

Meral
Age: 22
Nationality: Bulgaria
Duration at the Celtic English Academy: 4 months
Accommodation:

Homestay
What do you like about Cardiff and Celtic English Academy?
Celtic English Academy teachers are very friendly, very good and very kind. What is more, all personnel were always helpful and very kind. The classrooms were always clean.
I like Cardiff because it is a very peaceful, safe and people are very friendly and helpful.
What was your favourite lesson or social activity?
My favourite lesson was when we were playing games and my favourite social activity was when we went to Oxford.
Would you recommend Celtic English Academy to your friend and family?
I would recommend Celtic English Academy. Everything was great and they make you feel like at home.
---
For more student voices, you can read Celtic English Academy testimonials from our students from all over the world.