19th June 2015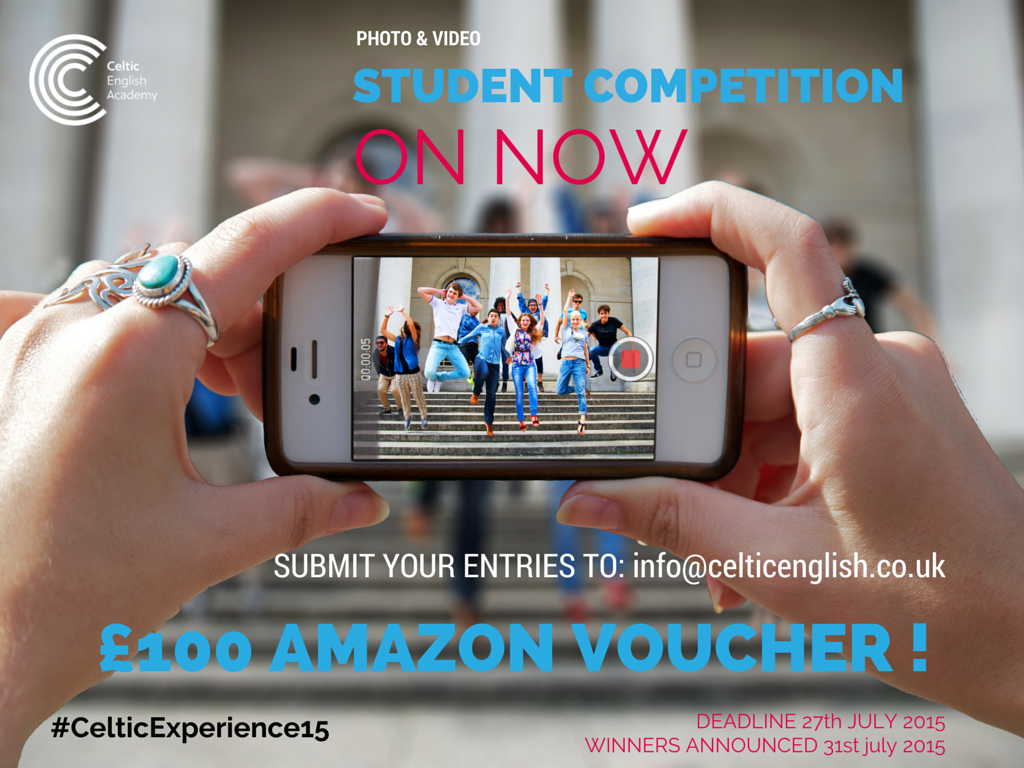 Calling all past and present Celtic Academy students to submit their favourite Celtic School and Cardiff experiences on video clips and photos to: [email protected]

5 prizes will be given including a £100 Amazon Voucher for the best photo / video from the four following categories:
-Academic Life (Class, projects with teachers, class trips, presentations)
– Accommodation (Your life in the residence or with your host family)
– Social Activities (School trips around Cardiff or away)
– Life in Cardiff (Nights out, parties, trips, Welsh Culture…)
You can participate and ebter as many times as you want.
Send Your photos and videos to [email protected] to enter the competition.
Or, you can upload them onto Facebook, Twitter, Google+ or instagram using the hashtag #CelticExperience15
The deadline for entries is the 27th July 2015 and the winner winners will be announced on the 31st July 2015
By sending these photos / videos you are giving permission for them to be used for Marketing and Promotional purposes.