17th July 2017
We are pleased to announce the winner of the Celtic English Academy photo competition. The theme of the competition was "Wales". Students were invited to take a picture of their favourite spot in Wales and write a short description explaining why they love this sport.
We were very impressed by all the entries and we would like to give everyone a big round of applause for their creative work.
With no further delay, the winner of Celtic English Academy photo competition is Krit Atiruttanapunya.
Here is Krit's winning photo and its description: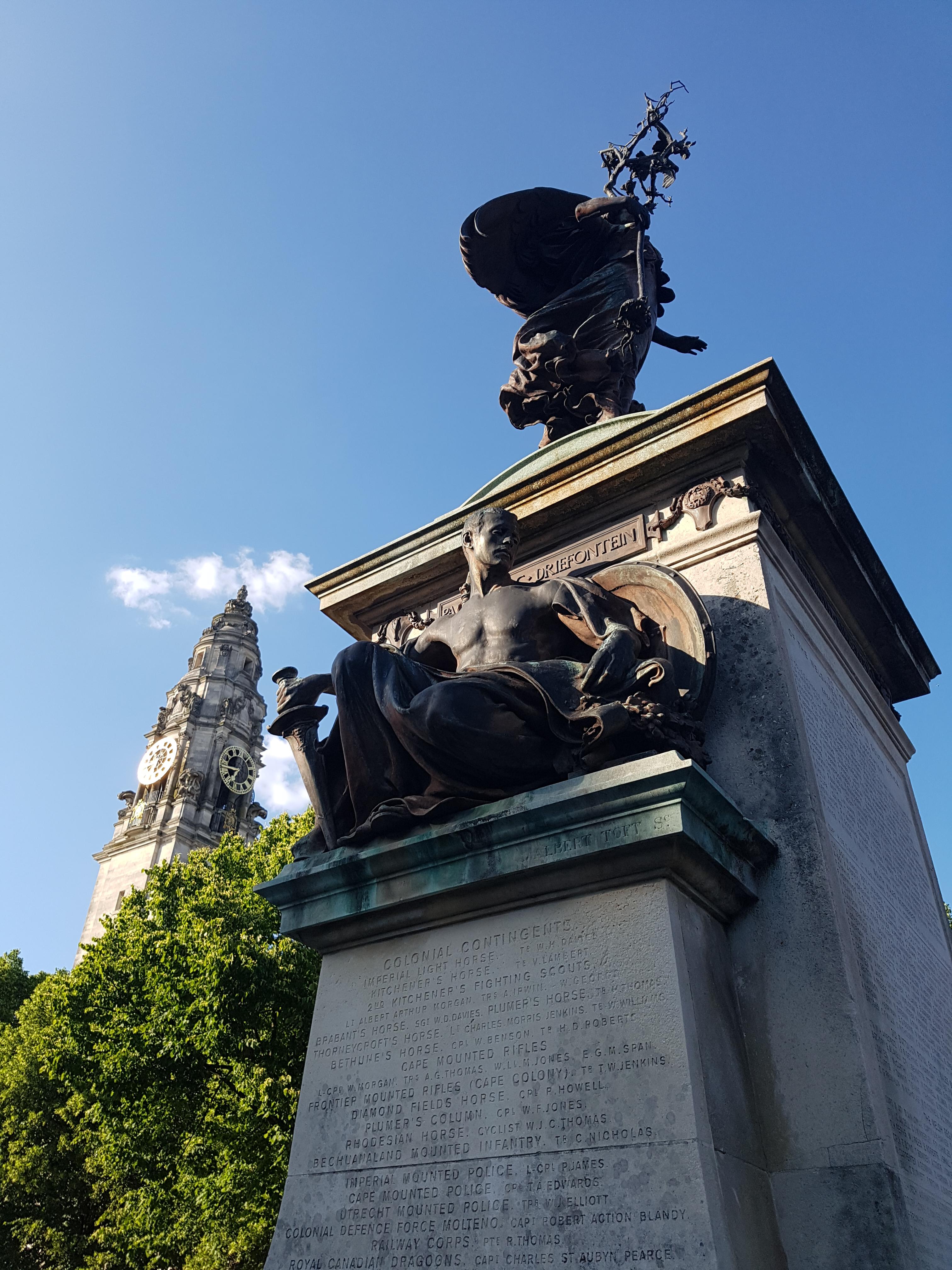 "'Time makes everything better'. This quote is always my concept when I take photos. When I was taking this photo, I imagined myself as if I was a time traveler who could go back to the past in order to see what happened in Cardiff a long time ago.
In addition, I felt so amazed when I thought about the history of this city. I wondered how this city was in the past and how many things occurred during that time. Therefore, "Time" is a clue to bring us back to the old days again.
Actually, I don't know the intended purpose of this statue. In my opinion, I think that it might be a memorial to remind us about the essential events. You can not imagine what happened with Welsh people so that this is the best way to reflect how they sacrificed their lives for their mother land. The list of names which was inscribed displays bravery and honour of people who passed away during the war.
As state above, this is the reason why I am fascinated by this spot. It is an extraordinary place in which honours Cardiff's past."
Thank you so much to all the people who joined the competition! We will contact the winner by email to arrange your prizes.