31st July 2015
This week a group of our Celtic English Academy students stepped back in time to 75AD as we headed to the the ancient baths museum in the Roman Town of Caerleon in our Ford Chariot. Dressed in period clothing and suits of shining armour we viewed the fantastic ruins and historical exhibits at the fascinating museum both learning and laughing a lot.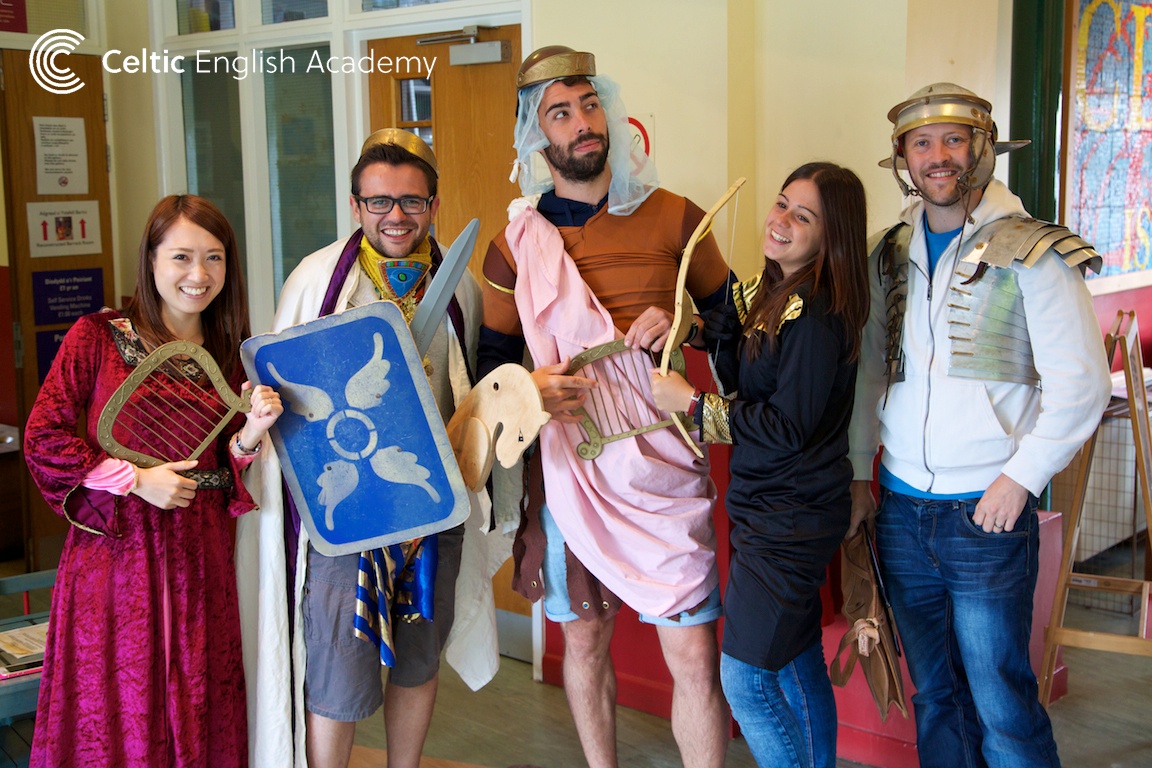 Wales was the most Westerly point that the Roman Empire in Roman Britain extended to, and as a defence point the fortress at Caerleon, built in 75AD was one of just three permanent Roman Legionary fortresses in Roman Britain It was operational and occupied for just over 200 years.
The Roman Baths Museum lies inside what remains of the fortress of Isca Augusta and the baths museum is straddled by a walkway over part of the remains of the military bath house. The baths museum is administered by Cadw as are the remains of Isca Augusta within a short walk of the baths museum.
Please see the link for more details.
http://cadw.gov.wales/daysout/Caerleon-roman-fortress-baths/?lang=en