Bozena:
Cardiff is not too busy and crowded. My favourite place there – cathedral and the castle. The teaching staff are well prepared, very friendly.
My favourite memory was going to Cream Tea. My favourite lessons were those with Paul!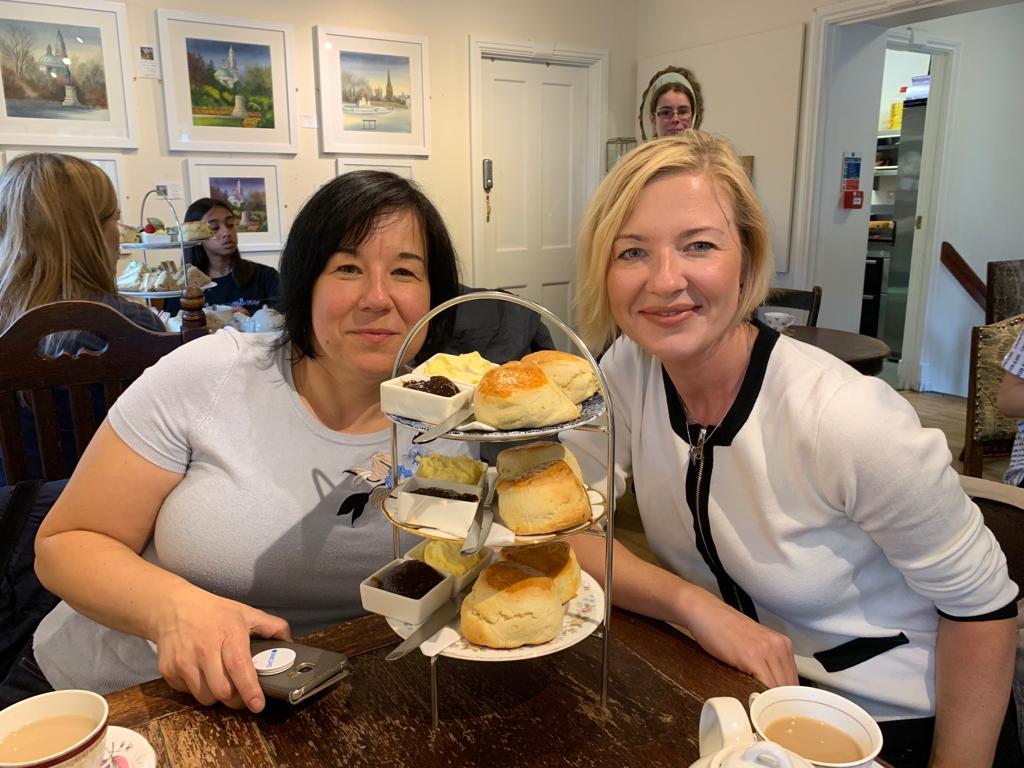 Madgalena:
Cardiff is a peaceful, green city with very friendly people. The teachers are very engaged and well prepared, some of them are also witty. I had a lot of fun here.
I really liked Cream Tea with Ciaran. I also loved my trip to see Tintern Abbey and Caerphilly Castle. All the lessons with Paul were fantastic!
Would you recommend Celtic English Academy to your friends and family? Absolutely
Read more about what other students have said about their experiences on our Blog Page