26th February 2017
Do you want to be more fluent in English? Or perhaps you want to be better at English grammar. We can help! It's Sunday #Studytip and today we are focusing on comparative forms. Take a look at the examples.
By the way, did you know that more fluent and better are comparative forms?
We use adjecitive in English when we want to describe a person, place, or thing. When we need to compare two nouns, we use comparative adjectives.
The comparative form is –er / -ier or more..
When we want to compare one thing to another, we use than:
She is two years older than me.
My dad is taller than me.
Exceptions
Of course, with any rule in English, there are exceptions.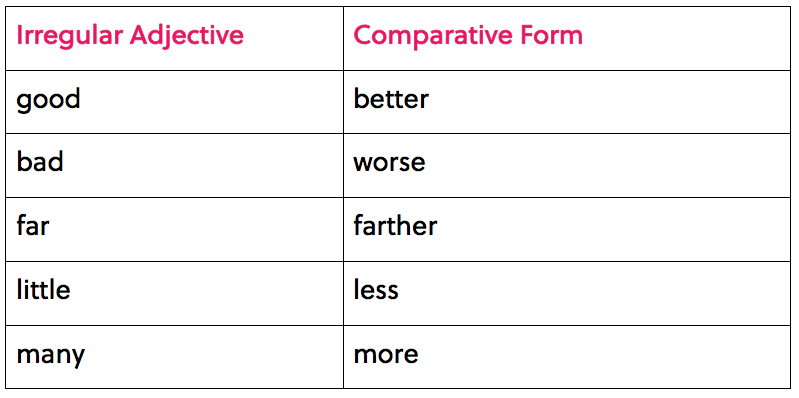 Want to learn more? For more Study Tips, you can read our Study Tips posts.