8th March 2019
International Women's Day 8th March
My story – I'm Possible
For this International Woman's Day 2019, I wanted to share my story in the hope that it might encourage you to follow your dreams, to believe in yourself and to bravely state – "I'm possible" when everyone around you is shouting that your goal is "impossible".
My story started around 18 months ago, it was a difficult period in my life and at times I felt hopeless. But I decided the best way to empower myself was by educating myself. I had always dreamed of completing my Masters' degree, yet until that point, I had never really had the motivation or determination to make it happen. That all changed when I came across a meme online…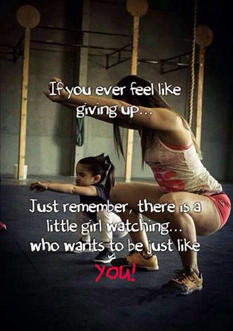 As a mother, I felt it was my duty to show my young daughter how to work hard, reach for the stars and create a better life for us both. With a steely resolve I applied for a post graduate course in TESOL (Teaching English to Speakers of Other Languages) and managed to secure funding.
Then came the hard part, convincing the course director, my manager, and my family that I was able to be a full-time Masters' student, full-time teacher and full-time mother all at once. I politely smiled as they cautioned….'there just aren't enough hours in the day, you'll never fit everything in, it's impossible to do all three well at the same time.' But I reasoned that if other women before me could overcome even greater obstacles then I could at least try because (as Bob Marley said) you never know how strong you are until being strong is the only choice.
Of course, it was not an ideal situation, but I never gave up: working throughout the day, looking after my little girl and studying intensely late at night once my daughter was sound asleep in bed. With each small success my confidence grew and what started as a faint whisper deep in my conscientiousness grew louder each day – I can do this!
Fast forward to December 2018 and the day of my graduation had arrived. I am so proud to be able to say that not only had I achieved my dream of gaining a Masters, but that I had done so in style. I was awarded The Professional Learning Outstanding Achievement accolade for earning a distinction in every module on the course and obtaining the highest score for a dissertation in the university department's history.
Above all I've learned that a spark of self-belief accompanied by a whole lot of courage and determination can propel us to where we want to be. Echoing the words of Maya Angelou 'go out there and grab life because Life loves the person who dares to live it!'