5th May 2018
Sadly, we had to say good bye to our intern, Mila last week. In this blog, she writes about what she learnt during her time at Celtic English Academy.
"In Spain we have a saying that goes 'When a good thing is short, it is twice as good'. I spent a short time at Celtic English Academy but it was a wonderful experience. I got to learn from the most enthusiastic and caring teachers and colleagues.
Observing different teaching styles and approaches was very interesting and I take many methods and tricks with me.
Writing for the blog was a great way to getting to explore the city and take a deeper look into the Welsh culture and History. Cardiff is a beautiful welcoming city with a lot to offer. My favourite part of it? The arcades and their lovely cafes. My least favourite? Rain, rain, rain.
I am very thankful to everybody who made my internship so much fun.
¡Hasta pronto!"
Mila (on the left) spending time with Celtic students at the local pub, Pen & Wig.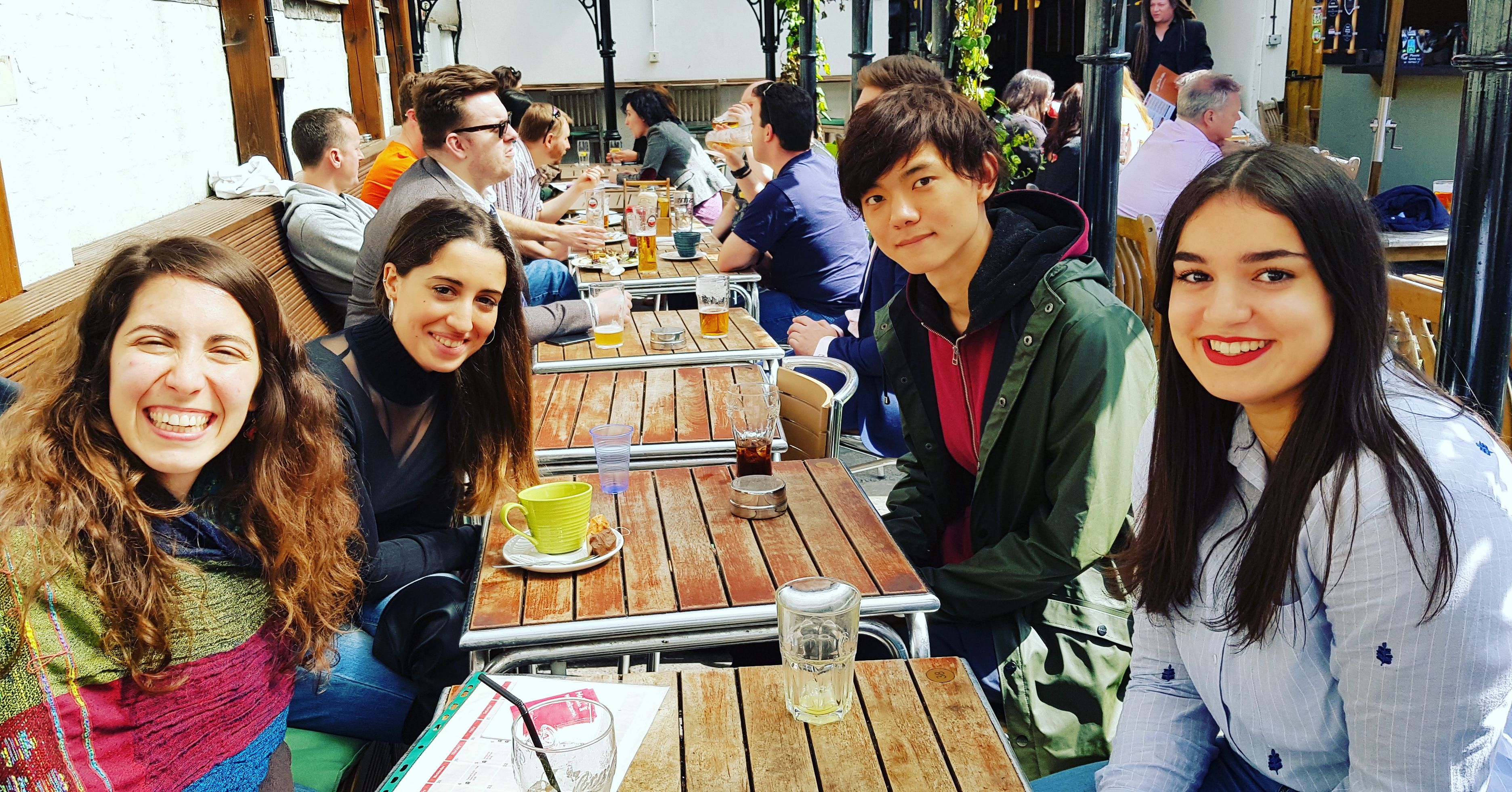 For more student voices, you can read Celtic English Academy testimonials from our students from all over the world.