17th August 2015
On one of the hottest days of this summer, Darren, one of our Celtic English Academy teachers gathered his students to visit one of the most amazing industrial history sites in the World as well as in South Wales.
As we made our way through the vibrant summer colours of the Welsh valleys in the Celtic English Academy minibus, Darren set the scene with his local historical knowledge of our destination, Cyfarthfa Castle, which is now a museum, leaving us all in suspense.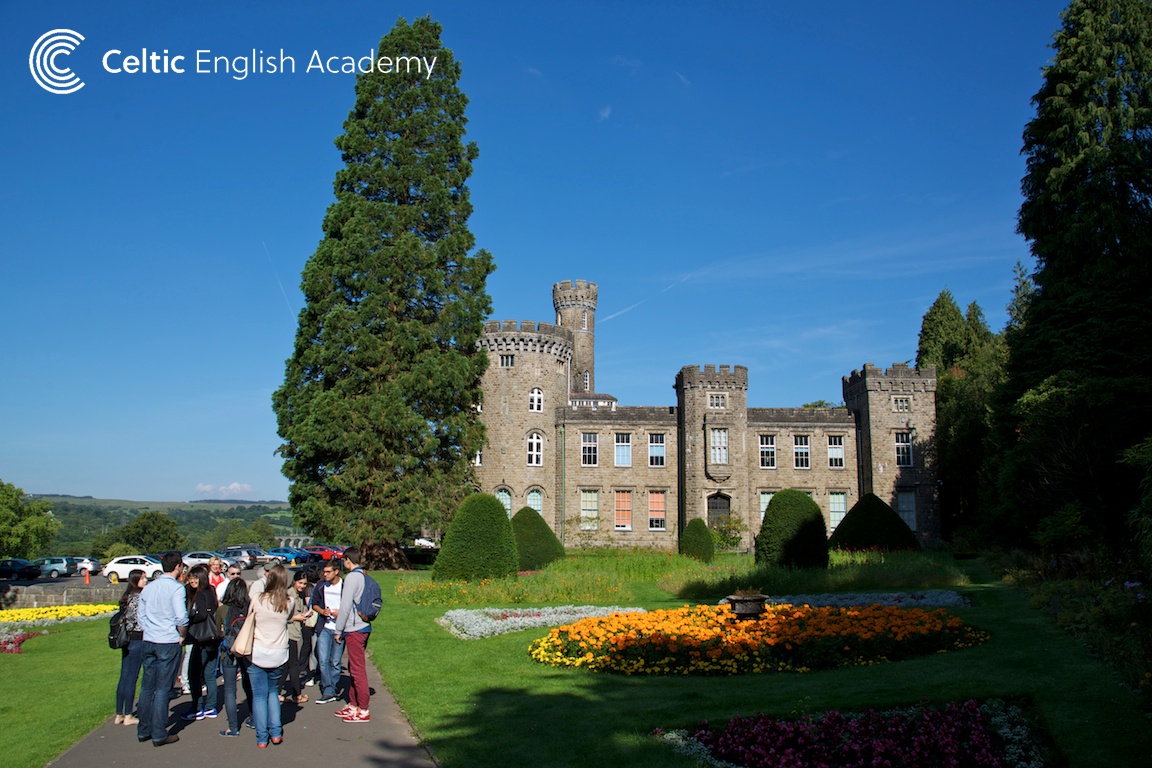 The museum houses the first steam whistle, the first voting ballot box and dresses by Laura Ashley and Julien McDonald. The surroundings, Cyfarthfa Castle, home to William Crawshay II and family, serve as a reminder to the Ironmasters dominance over the town and the wealth the iron industry brought to the area.
The 'Ironmaster' William Crawshay commissioned Cyfarthfa Castle in 1824. This grand castellated mansion overlooked his immensely successful ironworks and has been called, "the most impressive monument of the Industrial Iron Age in South Wales".
At the Castle we admired the extensive fine and decorative art collections including Swansea, Nantgarw and Wedgwood porcelain and art by Penry Williams, the Welsh Turner, and George Frederick Harris. Strolling through the atmospheric social and industrial history galleries which chart the rise of this once great ironmaking town was very interesting.
Among the fascinating exhibits was Richard Trevithick's Penydarren Locomotive of 1804, the first locomotive to pull a load along rails. Also the Labour movement, from the Merthyr Rising of 1831, and the martyrdom of Dic Penderyn, to the first Labour MP – Keir Hardie.
The students enjoyed the elegant surroundings of this interesting museum and once family home, set in beautiful parkland, on the edge of the Brecon Beacons National Park.
With the museum being a testament to the spirit of the working man, Merthyrs spirit and the story which makes Merthyr so important in history for Wales and Britain as a whole, we were all left impressed and very happy that we visted.
For more information on Cyfrathfa Castle, please see the link.
http://www.visitmerthyr.co.uk/attractions/cyfarthfa-park-museum/cyfarthfa-castle-museum.aspx