15th July 2019
A Trip Around the World via Food in Cardiff!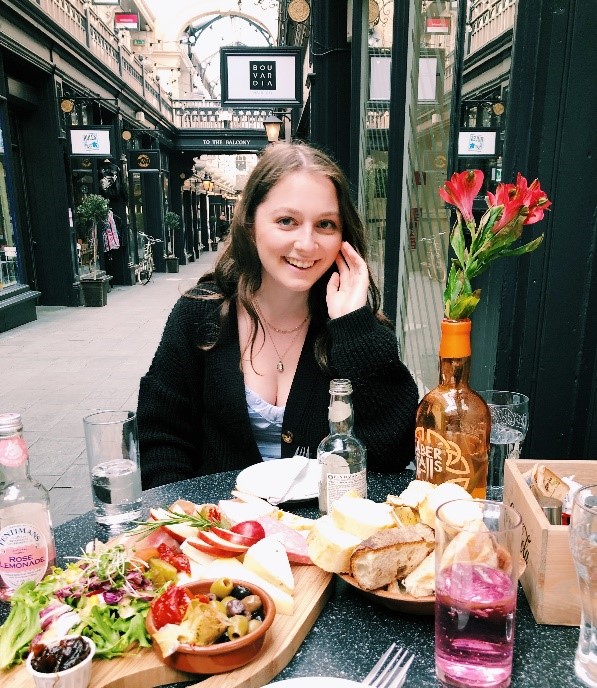 Hello, my name is Gabrielle and I'm the new academic intern for Celtic English Academy! I'm from York, which is in the north of England, but I have just finished my English Literature degree at Cardiff University, so I've lived here for three years now! I love living in Cardiff; it feels like a second home to me.
In my first blog post I thought I'd tell you a little bit about my experience of Cardiff. More specifically, my experience of all the incredible restaurants and cafes on offer, as I love food! There's an abundance of great places to eat in Cardiff, allowing you to taste different food from all over the world.
Some of my favourites include:
21-25 Castle Arcade, Cardiff, CF10 1BU
Madame Fromage does the best cheese and meat boards. They have an incredible range of cheeses, carrying over 150 different types, ranging from pink cheddars to local specialty cheeses. If you'd like to try a little bit of everything, I'd recommend the mixed platter which has meats, hams, cheeses, salad and chutney on it. They also occasionally put on wine and cheese nights.
116 City Road, Cardiff, CF24 3DQ
City Road boasts an extensive range of restaurants, so I'd recommend wandering down there to see if there's anything you fancy. Shaam nights is just one of the many excellent restaurants. It serves authentic Syrian and Lebanese food, including vegetable and meat grills, Shawarma, mosaka (Syrian style) and so on – the list is endless. An evening at Shaam nights is definitely a tasty night!
16 Mackintosh Place, Cardiff, CF24 4RQ
Blanche bakery does the best doughnuts which also happen to be vegan! It is also probably one of the most instagrammable places in Cardiff, with its marble surfaces and pretty floral backgrounds as well is its delightful doughnuts! So, if you're craving a sweet treat and want something for your Instagram story, Blanche is the place to go!
21 Whitchurch Road, Cardiff, CF14 3JN
The Crispy Duck is a pan-Asian restaurant, so its menu is influenced by lots of different Asian countries, including Chinese, Japanese, Malaysian and more! The dishes are all quite small, so it's great for if you want to try lots of dishes and share with your friends – it's like Asian tapas! I'd recommend the vegetable gyozas and the teriyaki salmon.
22 Crwys Road, Cardiff, CF24 4NL
If you're looking for authentic Thai food, I could not recommend TukTuk enough. The restaurant has a really friendly and welcoming feel, and excellent service. It is also fantastic value, so you can eat loads of food without breaking the bank! My favourite dishes are the massaman curry and krapao – they were so tasty.
72 Kimberly Road, Cardiff, CF23 5DN
Penylan Pantry is one of my favourite cafés in Cardiff. It is a deli come shop, which prides itself on using local produce, promoting community and sustainable living. As well as having an admirable ethos, it also serves delicious, fresh food. The café is very close to Roath Park, so on a sunny day a walk around the park and lunch at Penylan Pantry makes for a perfect afternoon.
38 Woodville Road, Cardiff, CF24 4EB
Finally, I'm going to mention Early Bird, as it does one of the best breakfasts in Cardiff. It's a little Café, which has its own bakery. So, as well as having a wonderful breakfast, you can also purchase some freshly baked goods! However, be warned as the Early Bird tends to get very, very busy.
I hope you've enjoyed reading my round up of some of Cardiff's best places to eat. As you can see, whilst you're staying in Cardiff you can experience so many different cultures through food. From traditional British breakfasts to a taste sensation in south-east Asia! This small list is just the beginning, as there are plenty more restaurants to enjoy if you're still hungry!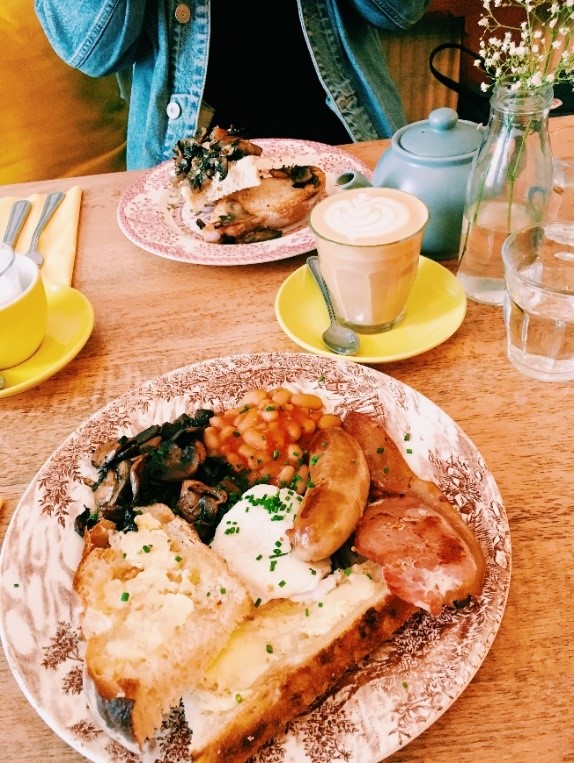 *Photo taken from TukTuk_Cardiff. https://www.facebook.com/tuktukCardiff/photos/a.2274971352726264/2289480731275326/?type=3&theater
All other photos are my own.